BB Naija: Nina Blames Ebuka For Ruining Her Relationship With Miracle, Collins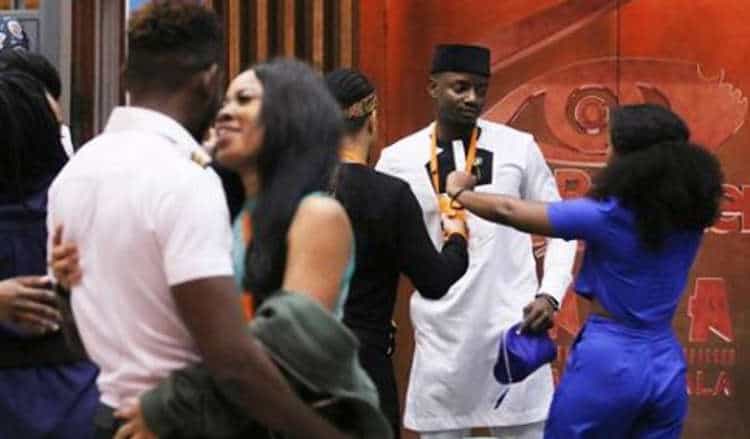 Nina Not Pleased With Ebuka's Question On Her Relationship
A housemate in the Big Brother Naija reality show, Nina has expressed her mind that she is not pleased with Ebuka's questions on her relationship.
Nina while having a conversation with Alex stated that she fears that the show host's question may affect her relationship with Miracle and Collins.
Recall that Naija News reported that Nina on Sunday called Miracle her "everything", and also revealed that she loves her boyfriend outside the house.
The statement of Nina came after Ebuka asked to know the stand of Collins and Miracle in her life.
She told Alex that the show host put a lot of pressure on her and made it difficult for her to respect the individuality of the men.
She said: "I could not call Miracle my boyfriend because I did not want to disrespect Collins. But now I feel bad.
"I would have told Ebuka Miracle was my boyfriend and that I love him.
"I wish Ebuka would ask me same question next Sunday so that I'll correct myself."
Meanwhile, Nina has been really cozy with Miracle in the house which is raising lots of concern from her fans.
Advising her on how to respond to such question, Alex said, she should always be open.
She said, "When you are asked about your relationship with Miracle, reply from your heart. Tell them what you want to tell them."
"It may be that you have no relationship again outside. And you never can tell if you and Miracle would continue," Alex added.