Adeosun Denies Controversy Over Returned Abacha Loot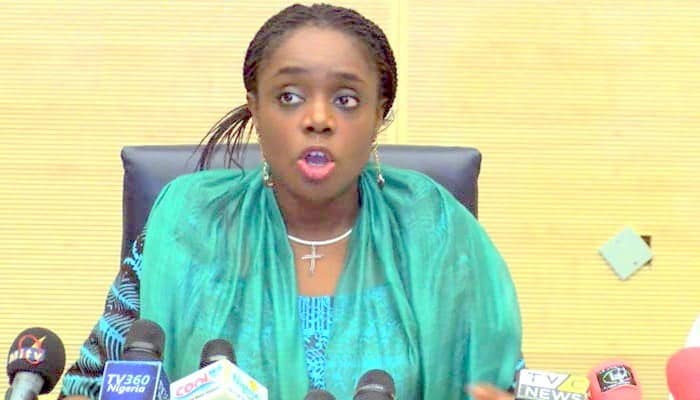 Adeosun Reacts To Controversies Surrounding Recovered Abacha Loots
The Minister of Finance, Mrs Kemi Adeosun, has denied that there is any controversy surrounding the repatriated funds looted by the late former military Head of State, General Sanni Abacha.
Adeosun said this in a statement by her Special Adviser on Media and Communications, Oluyinka Akintunde, yesterday in Abuja.
Reports had emerged that the minister allegedly wrote a letter to President Muhammadu Buhari, blocking the payment of $16.9million fees to lawyers for the repatriation of the funds.
In her reaction on her personal Twitter handle, Adeosun said, "Let me make this clear: the media reports claiming that I wrote to the President regarding the Abacha refunds are all false and should be disregarded. There is no controversy whatsoever regarding the recovery."
Similarly, in the statement, the minister insisted that there was no time she wrote a "strongly-worded letter to the President" or any member of the Federal Executive Council (FEC), objecting to the payment of fees to two lawyers for the recovery of Abacha funds.
The minister also denied claims of controversy surrounding the Abacha recovery, disclosing that the sum of US$322,515,931.83 was received into a Special Account in the Central Bank of Nigeria on December 18, 2017, from the Swiss Government.
"For the avoidance of doubt, there is no controversy concerning the recovery of the Abacha monies from the Swiss Government," she said.
4/ For the avoidance of doubt, there is no controversy concerning the recovery of the Abacha monies from the Swiss Government.

— Ministry of Finance (@FinMinNigeria) April 10, 2018
https://platform.twitter.com/widgets.js
STATEMENT: The attention of the Honourable Minister of Finance, @HMKemiAdeosun has been drawn to false media reports of a "strongly-worded letter to the President" objecting to the payment of $16.9 million fees to two lawyers for the recovery of Abacha funds.

— Ministry of Finance (@FinMinNigeria) April 10, 2018
https://platform.twitter.com/widgets.js