Technology In Elections Has Come To Stay In Africa – Experts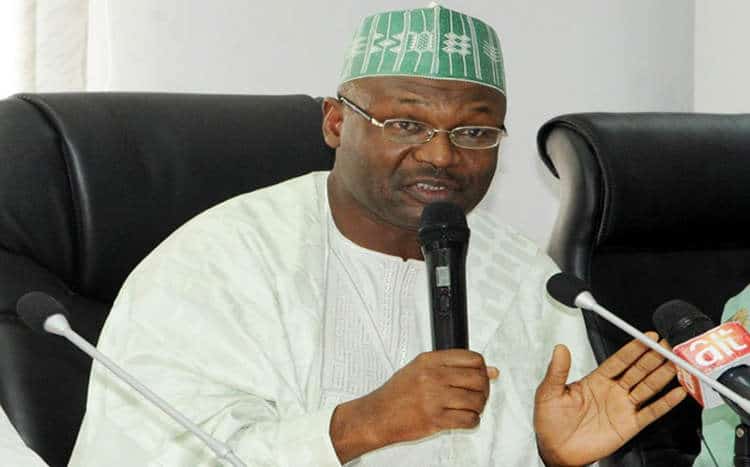 Nigeria, Kenya Electoral Chiefs Speak On Technology In Elections
The Chairman of the Independent National Electoral Commission (INEC), Mahmood Yakubu, has expressed concern over the use of technology in elections particularly in the area of communication and security as seen in many countries in the past.
However, the INEC boss, who is also the President of the ECOWAS Network of Electoral Commissions, said technology has come to stay, and election management bodies must learn to use it for the benefit of the people.
The INEC chairman made this known in a copy of his speech at the opening ceremony of the three-day conference on technology use in elections.
The conference was organised by INEC in collaboration with the Electoral Commissions Forum of the SADC and with technical support from the European Centre for Electoral Support (ECES).
Speaking at the conference with the theme "Opportunities and Challenges in the Use of Technology in Elections", Prof. Mahmood said African countries must explore the advantages and challenges of technology in election.
"Given the high stakes of conducting elections in developing countries, electoral commissions must understandably be worried about the twin issues of communication and security especially in situations where data reside with and is directly transmitted to the tallying centres through offshore vendors rather than exclusively controlled within national boundaries by election monitoring bodies.
"In addition, we have to contend with the disturbing but rapidly increasing incidence of election meddling through the deployment of counter-technology on a global scale by state and non-state actors."
Mr Mahmood also noted that despite his fears, technology can be used to curb electoral malpractice and ensure more people exercise their franchise.
"Already, election management bodies in our sub-regions and beyond have deployed technology in one way or the other to improve on the processes, administration and outcome of elections."
Also speaking at the event, the Chairman of the Independent Electoral and Boundaries Commission of Kenya, Wanyonyi Chebukati, said the controversy in the two elections he conducted was caused by the use of technology.
The election in Kenya led to a lot of controversies with President Uhuru Kenyatta and opponent, Raila Odinga claiming victory. Mr Odinga went ahead to swear himself in as 'the people's president'.
Mr Chebukati said there was the need for election management bodies to be strengthened and given "total autonomy to reduce suspicion".
"From the Kenyan experience, technology does not come in to replace concerns over absence of trust, transparency and integrity. This must equally be addressed including through aptly setting out the structure of election management bodies," he noted.