Military Sets Up Committee To Investigate T.Y. Danjuma's Allegation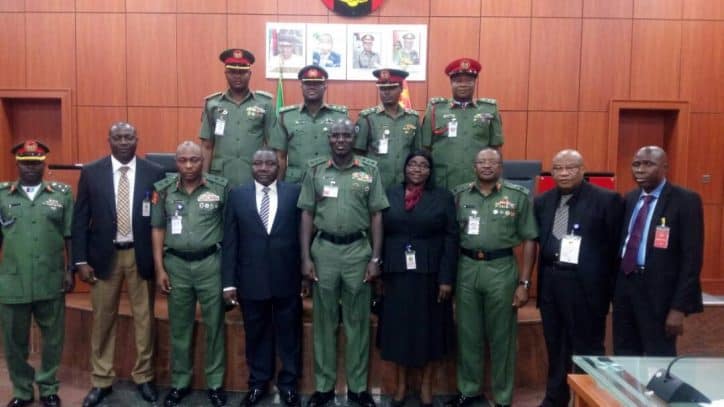 Army Sets Up Panel To Probe Danjuma's Ethnic Cleansing Allegation
The Nigerian Army has inaugurated a 10-man panel to investigate claims by the Taraba State governor, Darius Ishaku and a former Army Chief, Theophilus Yakubu Danjuma that troops were on an ethnic cleansing mission.
Inaugurating the panel at the Army Headquarters Abuja, Naija News learnt that  the Chief of Army Staff Lieutenant General Tukur Buratai, urged the members to visit Taraba State to determine if the claims are true.
He noted that the reputation of the Army was at stake and the reason why the panel is being inaugurated.
"Statements of this nature could damage the reputation of the armed forces of Nigeria and thus cannot be ignored if the Nigerians Army will continue to earn the trust of the Nigerian populace.
"Thus, it became imperative for the Nigerian Army to set up this panel to confirm the veracity or otherwise of these allegations, the need for the Nigerian army to get it very clear and to get its name out of these unnecessary allegations," he said.
General Buratai added that the military is ready to take responsibility or blame if they were really found to collude as alleged.
Danjuma, is an indigene of Taraba State which is composed of various ethnic groups that have previously lived together peacefully until the recent attacks which has led to the death of many.
Areas including Bassa Local Government, Barkin Ladi Local Government Area,  among others have been plagued by the attacks.