Malaysia To Hold General Elections On May 9
Malaysia To Decide Najib Rasak's Fate In May 9 Elections
Malaysia will hold a general election on May 9, the country's Election Commission (EC) said on Tuesday, in what could be the toughest test of the ruling-coalition's 61-year grip on power.
Embattled Prime Minister, Najib Razak, is under pressure to deliver an emphatic win for the Barisan Nasional (BN) coalition, as he struggles to appease Malaysians unhappy with rising costs and a multi-billion dollar scandal at a state fund he founded, CNBC reports.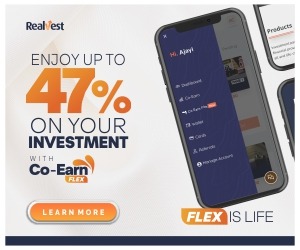 Mr. Najib ended months of speculation when he announced the dissolution of Parliament last Friday, more than two months to the end of his 5-year term, Naija News learnt.
The 64-year-old Najib is expected to retain power, but analysts predict a tough fight from his old mentor and the country's most seasoned campaigner, former Prime Minister Mahathir Mohamad.
Mr. Mahathir, 92, transformed Malaysia into an industrial nation from a rural backwater during his iron-fisted 22-year rule until 2003. If elected, Mr. Mahathir would become the world's oldest Prime Minister.
"The EC has held a meeting and established that polls must be held within 60 days of the date of dissolution," the commission's chairman, Mohd Hashim Abdullah, told a news conference, adding that the election date was set for May 9.
Candidates would be nominated on April 28, meaning an 11-day campaign period. That falls short of the 15 days of campaigning in the 2013 election, and the minimum three weeks of campaigning period recommended by Malaysian electoral reform group Bersih.
The prime minister is  also expected to win re-election in spite allegations of massive corruption linked to state fund 1MDB, which he denies. He recently moved to tighten his grip on power, with the opposition accusing him of trying to buy support with cash incentives from his powerbase, rural Malays.
His government also passed a bill to combat "fake news'' earlier this month, which critics say is an attempt to muzzle criticism, including on his alleged involvement in the 1MDB scandal.
On April 5, authorities also ordered the temporary disbandment of Mahathir's new coalition party, Bersatu, saying it had failed to present the correct paperwork for registration.
"Najib is cheating in order to win elections by paralysing his opponents,'' Mahathir said.
Source: Naija News