Omokri Reveals Why Tinubu, Fashola And Amaechi Are Looters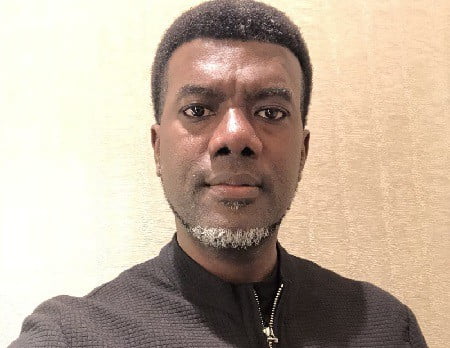 The Looters Funded Buhari's Campaign – Reno Omokri
Reno Omokri, former aide to ex-President Goodluck Jonathan, in one of his tweets, has described Asiwaju Bola Tinubu, Mr. Babatunde Fashola, Mr. Rotimi Amaechi and Owelle Rochas Okorocha as "looters."
The former presidential aide made this remark while speaking against the backdrop of President Muhammadu Buhari's ongoing anti-corruption war and the looters' list released by the federal government.
He stated that until the likes of Tinubu, Fashola and Amaechi are included in the looters' lists, the ongoing anti-graft war is "dead on arrival."
Omokri, further added that President Buhari lacks the moral right to fight corruption because of such people mentioned who funded his campaign using alleged looted funds.
The tweet reads, "Has Buhari called Amaechi, who admitted spending $500,000 state fund on dinner for Wole Soyinka, a looter?
"Has Buhari called Fashola who used $500,000 state fund to build his website, a looter?
"Until then, his anti corruption fight is #DEADONARRIVAL
"In law, a man who receives stolen goods is as guilty as the thief. Can President Buhari tell us who funded his 2015 campaign? Can he say Tinubu, Amaechi, Rochas & co didn't provide cash?
"From where did they get it? If you are serious, include your financiers in your looters list!
"As long as President Buhari has @ChibuikeAmaechi on his cabinet, he won't have the moral authority to fight corruption and his so called anti corruption war will be looked at with disdain by Nigeria's, @anticorruption (Transparency International) and the international community."