Nigeria Breaking News Headlines Today Monday, 9 April 2018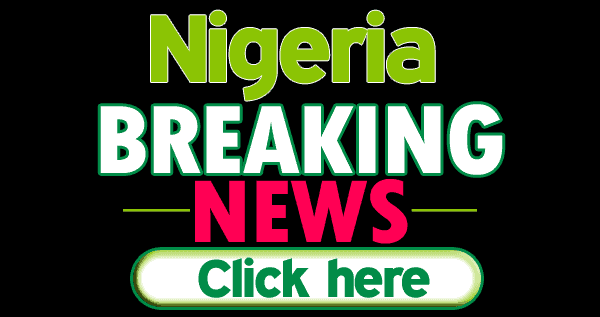 This is a roundup of some of the breaking news in Nigeria for Today Monday, 9 April 2018.
President Buhari To Contest 2019 Presidential Elections
President Muhammadu Buhari has officially declared his intention to contest the 2019 presidential elections in Nigeria.
The President made the declaration at the ongoing APC National Executive Committee meeting.
The information was made public in a tweet by Mallam Nasir El-Rufai, the Kaduna state governor.
Read more details here
Don Etiebet May Replace Oyegun As APC National Chairman
Chief Don Etiebet,  a senator during the Nigerian Second Republic has been tipped by governors to replace chairman of the All Progressives Congress, APC, Chief John Odigie-Oyegun Daily Post reports.
The news platform claims that his emergence followed a decision taken by governors of the ruling Party at a closed-door meeting at the weekend.
Read more details here
Offa Robbery Attack: Lai Mohammed Visits Offa, Condoles With People Of Offa
The Minister of Information and Culture, Alhaji Lai Mohammed, during his visit to Offa has assured that the Federal Government was during all in it power to ensure security for Nigerians.
The Minister, who is on a visit to Offa follow the deadly attack by armed robbers that led to the death of about 30 people, told the Oba of Offa, Oba Mufutau Gbadamosi, that though the armed robbers killed and maimed, they
did not succeed in breaking the spirit of the people of Offa, who have continued bustling with energy and their trademark entrepreneurial spirit.
Read more details here
President Buhari Leaves For The United Kingdom On An Official Visit
President Muhammadu Buhari will leave Abuja on Monday 9th April, 2018 for an official visit to Britain where he is due to hold discussions on Nigeria – British relations with Prime Minister Mrs Theresa May, prior to the Commonwealth Heads of Government Meetings scheduled for 18th to 20th April, 2018.
Read more details here
Nigeria To Host World Health Organization Leaders
Nigeria will this week host leaders of the World Health Organisation, an international health agency which has been working on various health interventions in the country. Naija news Understands
According to a press statement released by WHO on Sunday, Nigeria will be hosting members of the Global Policy Group which is made up of the Director-General, Deputy Director-General, six Regional Directors and the Executive Director of the WHO Emergencies Programme.
Read more details here
Senator Saraki Appoints Sacked Senator Danladi Abubakar As Special Adviser
Senate President, Bukola Saraki has appointed a sacked Senator Danladi Abubakar, as his Special Adviser on Special Duties.
Abubakar who represented Taraba North Senatorial District was Chairman of the Senate's Committee on NEPAD when he was removed by the Supreme Court in middle of 2017.
Read more details here
Ameachi Stole N90B But His Name Not Included in Looters' List – Wike
The governor of Rivers State Nyesom Wike has spoken his mind concerning the recent looters' list released by the Nigerian Government, which excluded the former governor of Rivers State and the Present Minister of Transportation Rotimi Ameachi, who he claimed stole N90 Billion from the state.
Read more details here