Buhari Skeptical About Signing Economic Partnership Agreement, Says Nigerian Industries Can Compete With European Industries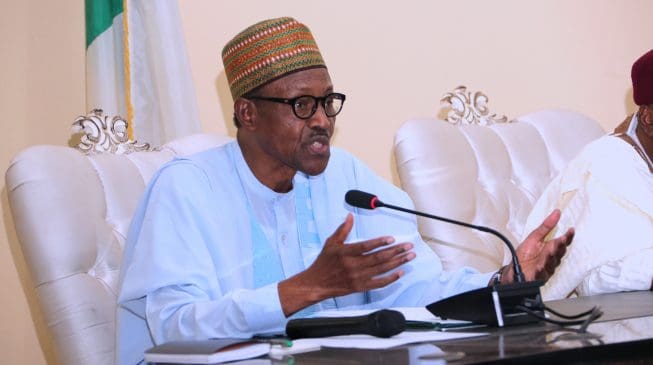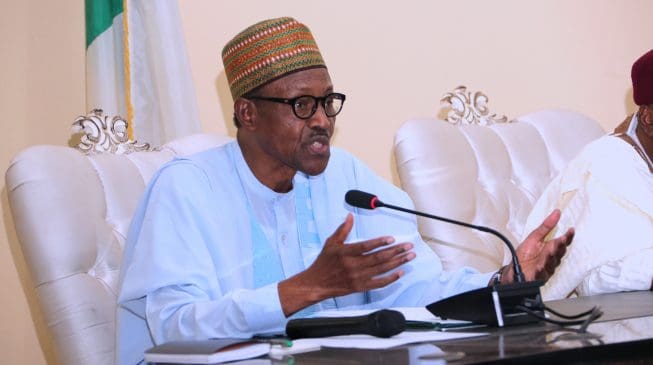 President Muhammadu Buhari says he is not enthusiastic about signing the Economic Partnership Agreement (EPA) because he believes in Nigerian industries abilities to compete with technology-driven industries in Europe.
This, the president said on Thursday when he received a letter of credence from Ketil Iversen Karlsen, head of the delegation of the European Union to Nigeria.
The EPA is a trade agreement between Economic Community for West African States (ECOWAS) countries and European countries.
"We are not enthusiastic about signing the EPA because of our largely youthful population. We are still struggling to provide jobs for them, and we want our youths to be kept busy," he said.
"Presently, our industries cannot compete with the more efficient and highly technologically driven industries in Europe. We have to protect our industries and our youths."
The president said his administration wants to ensure intergrity is key as they need to secure the future for the youth.
"Our insistence on probity is to encourage people to be accountable, and accept honesty as a lifestyle so as to secure the future of our youths," he said.
He said he believes that the youth should have a better future as they form sixty (60) percent of the population.
In his remarks, Karlsen said the EPA was designed to accommodate and protect some economies that would find it difficult to compete.
"We are hopeful that there will be a signature on the agreement," he said, adding that the EU would continue to support the Buhari administration.
Buhari had recently backed out of the Africa Continental Free Trade Agreement, saying Nigeria could not be allowed to become a dumping ground.