Ukrainian Trade Mission Expand Trade Relations With Nigeria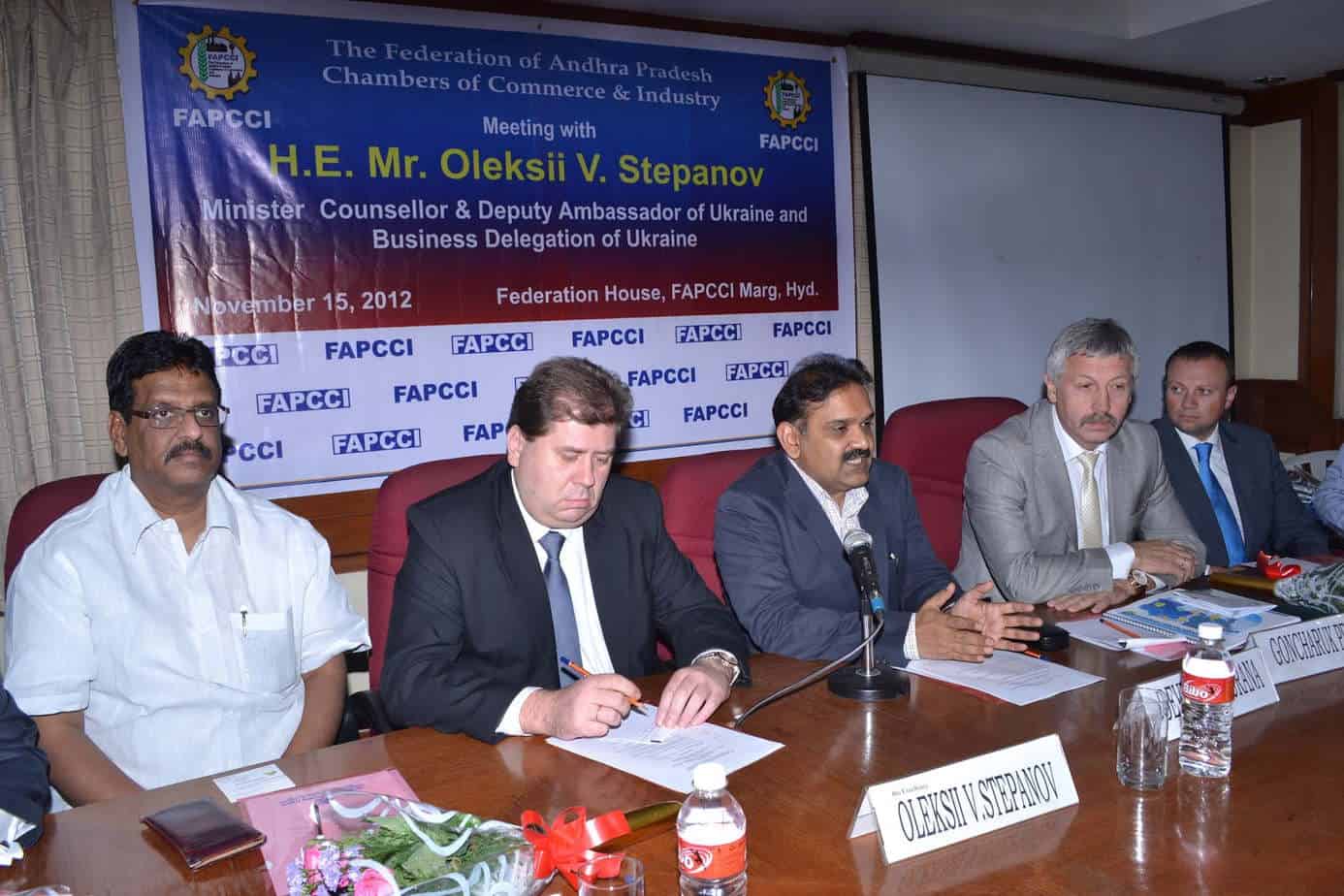 LCCI signs MoU with Ukrainian trade mission
The Ukrainian Trade mission has signed a memorandum of understanding MoU with the Lagos Chamber of Commerce and Industry to enhance the trade relationship between the two. countries as well as to study and discuss the system of export import relations, trade barriers and legislative features. Naija New Learnt
Speaking at the event in Lagos, the deputy minister for economic development and trade of Ukraine stressed that this is the first Ukrainian trade mission to Nigeria and the focus is to improve bilateral relations between both countries. She added that Nigeria remains an important market and promising partner for their country.
Continuing, she said: "We are ambitious about doing businesses in the region, because we are becoming global. Nigerians should look at our companies for long lasting corporation. We are looking for companies in West Africa to do business with. We are leaders in different sub-sectors. We are great partners to Nigeria in terms of supply of agricultural products.
"Our products will be of high demand here because the prices are competitive and they are of high quality especially industrial products. We are experienced in offering the individual tailor- made solutions in different types of machineries.
The Ukrainian companies are ready to adjust their products to the Nigeria market without any additional fees for the local consumers in the Nigeria market. This applies for food products and machinery building because we have realised that in Nigeria, there are certain standards required for products.
Therefore we have companies they are ready to meet those standards. The Nigeria market is a market in focus and it is strategic, while stating that they have seen that the country is one of the fastest growing in the Africa region, therefore she noted that Nigeria market is one of Ukrainian biggest market on the continent."