I Don't know why Obanikoro's Name Was Omitted Looters' List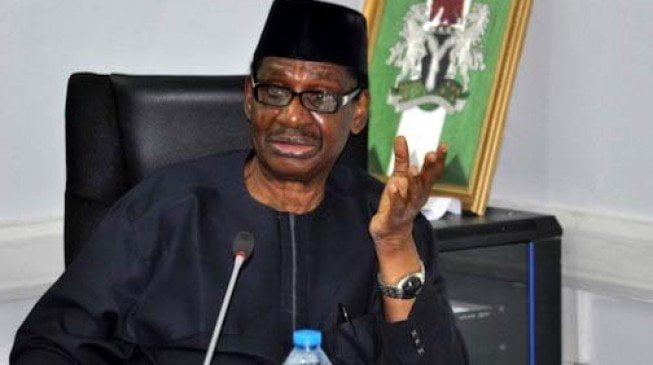 Nigerians Can  Come Out With Their Own Looters Lists
The Chairman of the Presidential Advisory Committee Against Corruption, (PACAC), Prof. Itse Sagay has spoken on the recently released looters' list adding that he has no knowledge on why the name of former Minister of State for Defence, Senator Musiliu Obanikoro, was omitted from the list.
He made this known while responding to questions on the  former lawmaker's defection to the ruling All Progressives Congress (APC)  Chief Musiliu-Obanikoro who was freed from  all corruption  allegations.
Sagay added, "I have no idea. You know this is a list released by the Minister of Information [Lai Mohammed]."
"So, he must have a reason for omitting his name . Maybe there has been a change of situation as regards his charges at that time."
"I have no idea. But, I still insist that anyone who has a good reason to include a name should put the name."
"Those who feel that Senator Obanikoro should be in that list should come out and say so. And if he 's actually among those people, there is nothing we can do about it."
Sagay stated that, "I am not surprised that the list contains mostly the PDP members because they were the ones in charge of our common wealth before the APC came in. APC wasn't the party in charge of our common wealth before."
However ,Sagay also  commended Reno Omokri for his courage in releasing  an compromising looters list,  and  warned that it could be libellous.the opposition Peoples Democratic Party (PDP)  has also lambasted the government for releasing the names.
In his response, Reno Omokri, former media aide to Jonathan, listed some members of the ruling All Progressives Congress (APC) whom he believes should have also been named by the government.
"It is good that Omokri released his own list; it is encouraging and this is what I have been telling Nigerians; if you think the list is incomplete, go and bring what you have. Let everyone bring out their own list," he told the Punch.
"People who have not said anything but know more should bring their own lists out. That's good for the health of the country and, of course, while you are bringing out your list and you mention a name that has not been involved in corruption, then there is a risk of defamation and liability.
"Let people come out and publish their own lists. Anyone who is not satisfied with the government's list and thinks some names were omitted should publish their own. That's very healthy for our democracy."