No Justification For Offa Robbery Attack – Saraki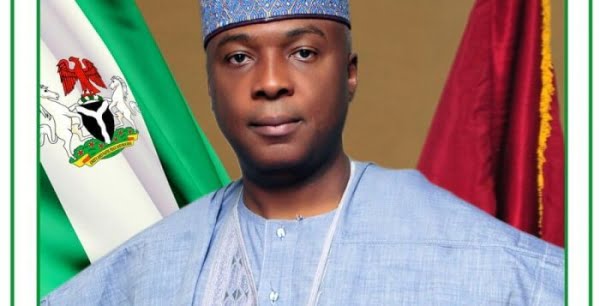 Perpetrators Of Offa Robbery Would Face Full Wrath Of The Law –  Saraki
Senate President, Dr. Abubakar Bukola Saraki, has said perpetrators of the recent armed robbery in Offa, Kwara state which left many civilians and police men dead, must be brought to justice.
Dr. Saraki said this while reacting to the robbery incident which occurred in Offa, Kwara state on Thursday.
The Senate President, while consoling those affected by the tragic event, made a call on all concerned stakeholders to ensure such act doesn't repeat itself.
Saraki said this via a personally signed statement on his Facebook account as obtained by Naija News.
"Yesterday's savage attack on unsuspecting citizens and establishments in Offa LGA, that led to significant loss of lives and injury is a despicable act committed by cruel individuals."
"Make no mistake, there will never be any valid grounds or rationale behind such violence that has left many families without their loved ones — and one more community in grief and shock."
"Last night, I spoke to Governor Ahmed to express my condolence on the lives that were lost in the attack, and we both agree that no stone will be left unturned until the perpetrators of this heinous act are caught and brought to justice."
"Moving forward, it is also important that we all work together to ensure that this does not reoccur. We all must co-operate at various levels to increase the security of our communities."
"I pray that the souls of those that we lost yesterday are granted places amongst the righteous ones. My prayers and support will continue to be extended to all the affected families, and we will remain relentless until everyone who planned or carried out this attack faces the full wrath of the law."