Nigeria Breaking News Headlines Today Friday, 6 April 2018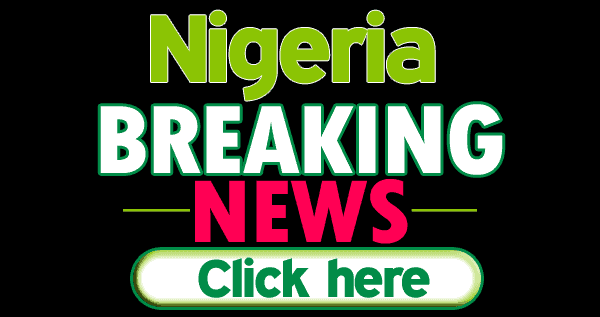 This is a roundup of some of the breaking news in Nigeria for Today Friday, 6 April 2018
Robbers Storm Offa Banks, Kill Police And Customers
The ancient city of Offa in Kwara State, yesterday was thrown into confusion and chaos as heavily armed hoodlums attacked the Owode Police Station in the metropolis where they killed policemen and some residents before raiding banks in the area.
Report that got to us at Naija News made it clear that some customers who were transacting businesses in the banks were also killed in the incident which was said to have lasted for over one hour.
Read more details here
8 Young Nigerians Who Want To Run For Presidency Come 2019
Although, young people were instrumental to the election of President Muhammadu Buhari and the APC government, Buhari has not been honourable enough to reciprocate the gesture by assenting to the Nottooyoungtorun bill; a bill young people all over the country have advocated for; The Bill is out to reduce the age hindrance for those seeking to contest for political offices.
The likes of Omoyele Sowore, Fela Durotoye, Tope Fasua, Adamu Garba II, Yul Edochie, Omike Chikeluba and Kingsley Chiedu Moghalu are contesting for presidency.
Read more details here
Melaye Asks Supreme Court To Stop INEC Recall Process Against Him
Dino Melaye, the senator representing Kogi West Senatorial District, has appeal to the supreme court to declare as illegal, the move by the Independent National Electoral Commission (INEC) to recall him.
In response to the March 16, 2018 judgment of the Abuja Division of the Court of Appeal, Melaye on Tuesday, filed a seven-ground notice of appeal against the judgment of the Court of Appeal which had dismissed his suit instituted before the Federal High Court in Abuja to challenge the validity of the process of his recall which commenced June last year.
Read more details here
Fulani Herdsmen/Farmers Clashes Dates Back To 1948- Lai Mohammed
Lai Mohammed, minister of information, says the clashes between farmers and herdsmen has been since 1948.
Mohammed said though the misunderstanding is as a result of "an environmental situation", politicians want to make a gain of it.
"The farmers-herders clash is neither religious or ethnic, I think politicians and other people who don't understand it are trying to make it look like Christian-Muslim, north-south. It is simply an environmental situation and we must see it in that light," Mohammed said.
Read more details here
Broadcast Corporation Suspends Miracle And Prosperity Programmes On Television
Zimbabwe Broadcasting Corporation has temporarily suspended all programmes featuring miracle and prosperity preachers, after an outrage by viewers who claimed that these programmes have become more than other important programmes on television.
Read more details here
Analytica Controversy: Ikechukwu Eze Denies Allegations
Ikechukwu Eze, spokesman of ex-President Goodluck Jonathan, has said the allegations leveled against Peoples Democratic Party (PDP) about the on going Cambridge Analytica controversy is false.
Recall Naija News reported that Cambridge Analytica released a video about its attempts to influence the 2015 presidential election.
Read more details here