INEC To Host International Conference On Use Of Technology For Elections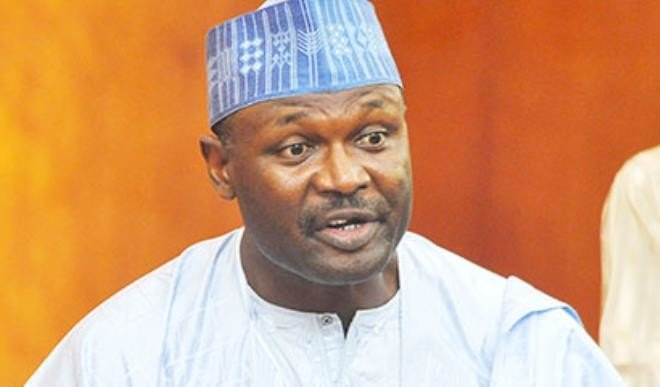 Ahead of the 2019 general elections in Nigeria, the nation's electoral umpire, the Independent National Electoral Commission, (INEC), has revealed plans to host an international conference on the use of technology for elections.
The conference, which is the first of its kind in Nigeria, is been organized in collaboration with some other international bodies.
According to a statement made available to Naija News by Rotimi L. Oyekanmi, chief press secretary to INEC chairman, Prof. Mahmood Yakubu, about 100 participants from 35 countries are expected to deliberate on issues which would strengthen the credibility of electoral processes in the ECOWAS and SADC regions.
The statement reads:
"Electoral Management Bodies (EMBs) from member countries of the Economic Community of West African States (ECOWAS) and the South African Development Community (SADC) will converge on Abuja, the Federal Capital Territory (FCT), Nigeria between 9th and 11th April, for an international conference with the theme: Opportunities and Challenges in the Use of Technology in Election: Lessons from West and Southern Africa."
"Participants will deliberate on several issues associated with the choice and deployment of ICT in elections, with a view to deepening collaboration among EMBs and strengthening the credibility of electoral processes in the ECOWAS and SADC regions."
"The conference, the first of its kind to be held in Nigeria, is being organized by the Independent National Electoral Commission (INEC) and the ECOWAS Network of Electoral Commissions (ECONEC), in collaboration with the Electoral Commissions Forum of the SADC and with technical support from the European Centre for Electoral Support (ECES). The conference is funded by the European Union Support for Democratic Governance in Nigeria (EU-SDGN) project, managed by ECES."
"Chairman of the Independent Electoral and Boundaries Commission (IEBC) of Kenya, Mr. Wafula Chebukati will deliver the conference's only keynote address on Electoral Trust and Integrity: Is Technology an Enabler or a Barrier, at the opening session, while seven other sessions and separate group discussions, spread evenly across the entire duration of the meeting would follow."
"Senior election technology experts from various international organizations are also attending, bringing the participation of EMBs to 35 countries and roughly 100 participants."
"Some of the topics slated for discussion in the various sessions include: Use of Technology in Elections: Overview of Recent Trends, Lessons Learnt, Issues and Challenges; Use of Technology in Civil/Voter Registration: Assessments, Opportunities and Matters Arising; Use of Technology in the Conduct of Elections: Voting, Result Collation and Transmission; Use of Technology for Access to Information and Training/Capacity Building and the Future of Electoral Technology among others."
"Chairman, Independent National Electoral Commission (INEC) and President of ECONEC, Prof. Mahmood Yakubu will give a Welcome Address, while the Ambassador of the European Union (EU) Delegation to Nigeria and West Africa, Mr. Ketil Karlsen, President, ECOWAS Commission, Mr. Jean Claude Kassi Brou, and President, European Centre for Electoral Support (ECES) Ms. Monica Frassoni will deliver goodwill messages."