Melaye Asks Supreme Court To Stop INEC Recall Process Against Him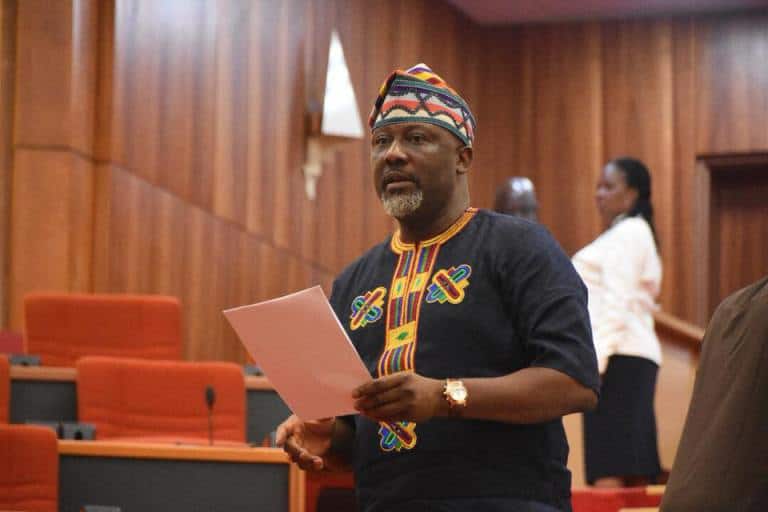 Dino Melaye, the senator representing Kogi West Senatorial District, has appeal to the supreme court to declare as illegal, the move by the Independent National Electoral Commission (INEC) to recall him.
In response to the March 16, 2018 judgment of the Abuja Division of the Court of Appeal, Melaye on Tuesday, filed a seven-ground notice of appeal against the judgment of the Court of Appeal which had dismissed his suit instituted before the Federal High Court in Abuja to challenge the validity of the process of his recall which commenced June last year.
According to Punch, The Court of Appeal had in its March 16, 2018, judgment held that contrary to Melaye's contention, the 90 days provided by the 1999 Constitution for the recall process to be concluded had not run out but had been paused since June 23, 2017 when he commenced the suit before the Federal High Court, Abuja.
The court of Appeal verdict therefor gave way to the continuation of the process of recalling the Senator which had been stalled by Melaye's suit. Which warrant INEC to announce that the recall process would resume on April 28.
The court of Appeal on Wednesday recieved a motion filed by the senator seeking to stay  the execution of the court's judgment.
Chief Mike Ozekhome (SAN), who is the lead Counsel of the Senator as filed an appeal at the Supreme Court stating that his cliant has a reason to believe that the three judge who gave a unanimous decision in favour of INEC Erred.
In his notice of appeal, apart from seeking the Supreme Court's order allowing his appeal, he also urged the apex court to, among others, "declare the petition purportedly presented to INEC for the recall of the plaintiff/ appellant as illegal, unlawful, wrongful, unconstitutional, invalid, null, void and of no effect whatsoever.