Buhari Never Promised To Be A Miracle Worker – Danu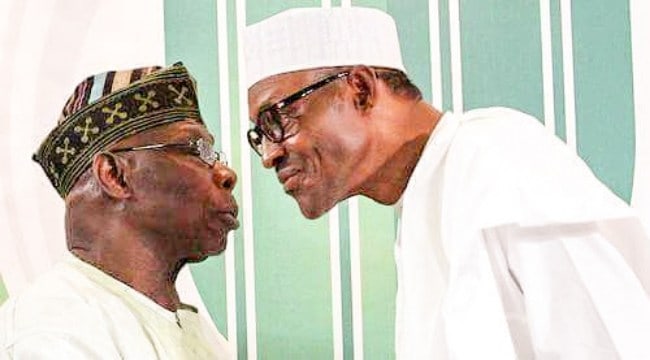 Chief Obasanjo cannot speak for all Nigerians – APC Chieftain
Nasiru Danu, a member of the national executive committee (NEC) of the ruling All Progressives Congress (APC), has disagreed with former president Olusegun Obasanjo on his assessment of President Muhammadu Buhari's administration as incompetent and 'a failure'.
According to Danu, Chief Obasanjo is entitled to his opinions, but can't speak for all Nigerians.
This, the APC chieftain said in reaction to the statement credited to ex-President Olusegun Obasanjo in which he urged Nigerians not to reelect an incompetent Buhari government, which he described as a failure.
Danu made his position known while speaking with newsmen at the APC national secretariat in Abuja on Tuesday.
"The truth is that everybody can have his opinion on an issue but to me, this is a successful administration. Buhari never promised to be a miracle worker. In three years the success of this administration in the economy, security is obvious," he said.
"There is no nation that can progress or have meaningful development with the past levels of corruption. When somebody says he is a failure, failure in what? Are we talking about the railways connecting the country?
"The Port Harcourt-Maiduguri or Lagos-Kano rail line? The Mambilla project, the second Niger bridge etc. Insecurity, compared to what we had before, there are improvements.
Before Buhari, we were having attacks even in Abuja not Maiduguri but you can see the successes clearly.
"This is an election year. People are entitled to their own opinion. Obasanjo is an elder statesman and he is entitled to his own opinion. That is not the opinion of Nigerians."