Ondo Assembly Dissolves LG Caretaker Committee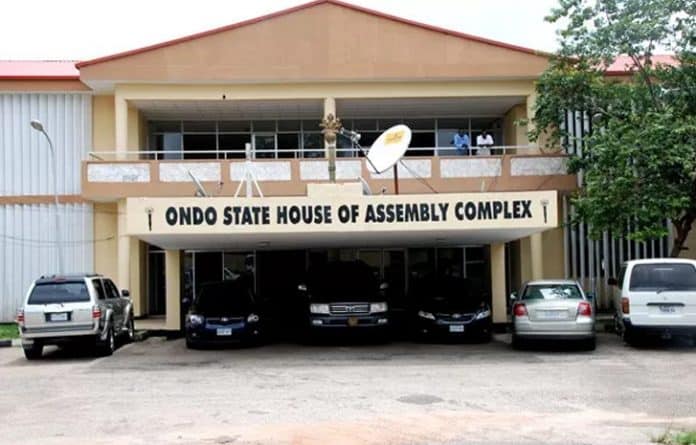 Ondo Assembly Sacks LG Caretaker Committee
The caretaker committees in the 18 local government areas of Ondo state have been dissolved by the State House of Assembly, Naija News understands.
The Speaker of the Assembly, Bamidele Oloyelogun, announced the dissolution at a plenary, following the expiration of additional six months tenure of the caretaker committees.
Oloyelogun further asked the caretaker chairmen to handover to the Directors of Local Government Administration in their respective council areas.
The caretaker committees were appointed in April, last year and their tenure elongated in October, which ended yesterday. The Assembly also confirmed the nominees earlier sent to it by Governor Oluwarotimi Akeredolu as members of the State Independent Electoral Commission (ODIEC).
The confirmation took place at the plenary presided over by Oleyelogun after the submission of the screening report by House Committee on Selection.
The ODIEC members approved are Yomi Dinakin, who will serve as Chairman, Soji Omowole, Oladele Akinyelure and Mr Tunde Adeyeye.
Other members of the commission include Stella Omotoso, Tajú Ibrahim and Mr Rotimi Olorunfemi.
Dinakin, who responded on behalf of the ODIEC members, promised the commission would act in accordance with the provisions of the constitution.