I Have Never Stolen Government Money – Stella Oduah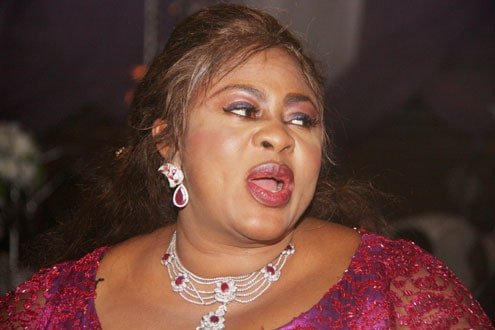 Stella Oduah Challenges The Inclusion Of Her Name In Federal Government's Looters' List
Former minister of aviation, and senator representing Anambra North in the upper house of the National Assembly, Stella Oduah, has challenged the inclusion of her name in the list of looters released by the federal government, claiming she has never benefited from any illegal government fund.
Oduah stated this in reaction to the inclusion of her name in the federal government's looters list, released by the minister of information, Lai Mohammed.
The former minister described the allegation of diverting N9.8 billion as false and laughable.
"Record has it that my achievements as the aviation minister are unbeatable till date. I did not engage in any financial impropriety as the minister and the allegation involving the said sum of N9.8 billion is not only untrue but laughable," the statement read.
"The said contract awarded by the ministry of aviation under my watch was executed and based on the request of the contractors, they were paid their money which they utilized in the manner they did."
"The records are still with the ministry. I have no business with the companies that took part in executing that contract and till now, I do not understand how anything went wrong over that contract that was executed."
"I have never taken any illegal proceeds from the government purse. God had since blessed me tremendously before I joined politics in the quest to serve my country and I remain content and grateful to God. The trend of harassing past office holders with false and malicious allegations to score a political point destroys rather than helps the integrity of the anti-corruption stance of the government and indeed makes holding public office very discouraging."
"The machines seized/forfeited by the federal government over the allegation on the said money are not mine. I challenge Lai Mohammed to provide evidence linking me with his wild allegations. I have been waiting for that evidence and I am yet to see any."
"We must be responsible as an opposition bearing in mind that good governance is not about pulling down those whose achievements as past office holders may be a yardstick for measuring the performance of a succeeding government."
"Oftentimes, I ignore them believing the orchestrators would repent after several failed outings."
"Governance is not warfare. Calumny is evil. God help our country."