Entertainment in the Digital Age – TV, Gaming and Gambling
The best thing about the internet is the sheer quantity of choice which is on offer. The worst thing about the internet is the sheer quantity of choice on offer. What do we look for, where do we spend our time, and where do we even start? It's hard to know when it comes to many subjects, especially when it comes to entertainment. In this article, we'll try to help narrow down your options or at least put you on the right path to finding the right form of entertainment for you.
"Youtube" (CC BY-SA 2.0) by clasesdeperiodismo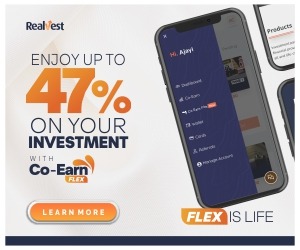 Television and Film
This is what drew many of us to the internet in the first place; the web operates as one of the areas with the greatest choice on offer. To get a start, we tend to jump into the free services like Youtube, which can sometimes offer individual episodes or free films for us to wet our beaks. For those wanting something a little more substantial, there are also full recent films available on these services which you can purchase and watch as many times as you like. Streaming services like Netflix are also great for this, as they have a huge variety available, and are great for discovering new shows. Those who are interested in the behind-the-scenes end of things also have a lot to choose from when it comes to mainstream websites that cover popular entertainment news.
Online Casinos
Casinos are great when you can get to them but many of us are not so geographically fortunate. Luckily for us, there are many awesome casinos to choose from which can help alleviate this problem. These come with additional benefits compared to real life casinos as well, especially when it comes to the selection of games and being able to play while in your underwear and not being asked to leave. If you're not up to it, you don't even need to search the internet yourself, as there are many services out there which take pleasure in doing things like reviewing Spin Palace or other popular websites for you.
"Halo Reach" (CC BY 2.0) by commorancy
Gaming
Who doesn't love video games? Lots of people, actually, but that's not the point. For those of us who are into this hobby, we rejoice at the options which the internet has provided us. For more hardcore gamers out there, there are huge services available like Steam, which operate as digital storefronts for the majority of mainstream titles. Those of us without the money or time for these engagements are also easily able to get in on the action, as free browser game based websites like Kongregate or Miniclip have thousands of titles on offer, which cover every genre available.
Relax, And Stay Diligent
It's important to note before you go out online, that there are less than legal options which are found in many places on the web. While these might seem tempting, it is best to avoid these not only for legal reasons but for the health of your computer. Legal websites, like the ones we have linked, are not only safe, they are reliable, and they give you everything you need. Who knows, they might even work as a launching pad for you to find your own personal little entertainment corner of the web.
Source: Naija News