Buhari Approves Release Of $1bn For Security Equipment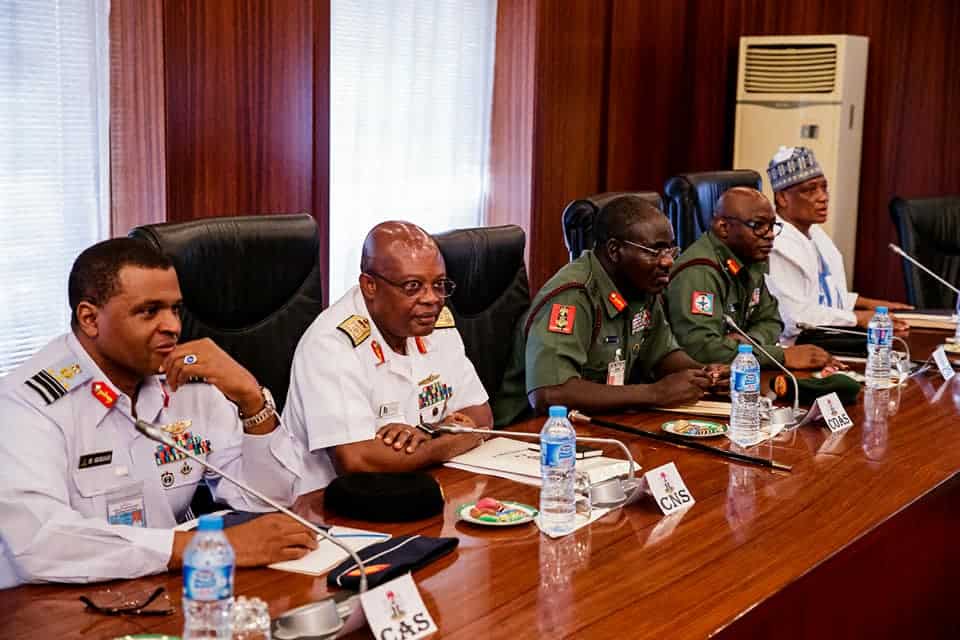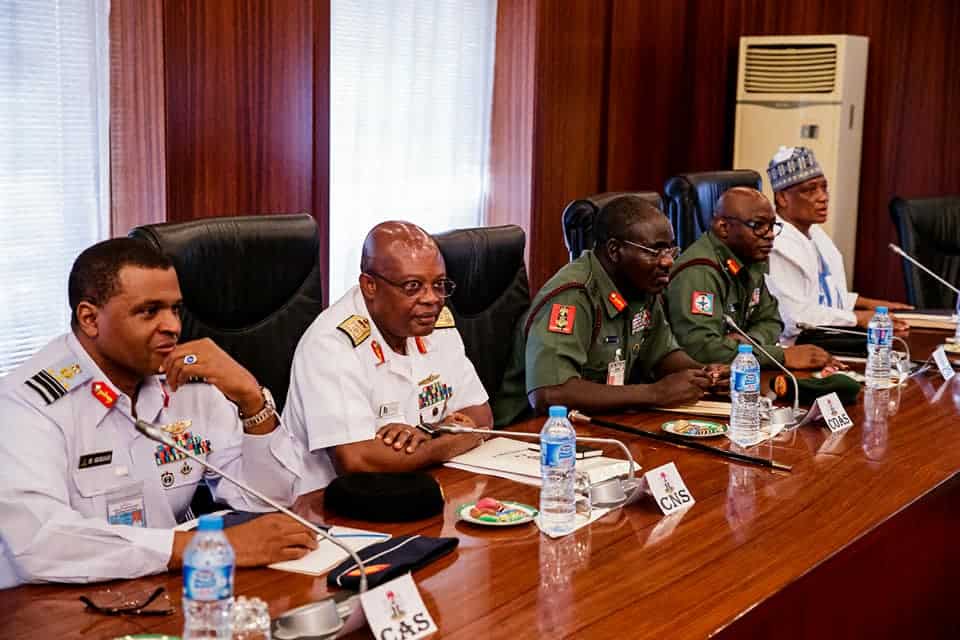 President Muhammadu Buhari has approved the release of $1 billion for the purchase of security equipment to fight insurgency in the Northeast of the country.
Mansur Dan-Ali, The Minister of Defence, while speaking to newsmen after the meeting Buhari had with security chiefs at the Presidential Villa, Abuja, on Wednesday.
Naija News recalls that the National Economic Council (NEC) had in 2017 approved the one billion dollars to be gotten from the country's excess crude account for the fight against insurgency and other violent criminal activities across the country.
"This is a normal meeting of security agencies in the country. As usual, we discussed the current activities that affected most of the states in the federation like Taraba, Zamfara and other states.
"Well, as usual we have operationalised a Division in Sokoto, there will be a Brigade in Katsina and another Brigade in Zamfara that will take care of the security situation in that area.
"The strength of security personnel has increased including the Air Force additional quick response group, they have added enough manpower in that area.'' He said.
He added that the military were combing the entire Taraba State to mob up arms from civilians.
The president also implored the Security chiefs to ensure that  Leah Sharibu, the Dapchi schoolgirl still being held by Boko Haram because she allegedly refused to renounce Christianity.
"we are making all available efforts to see that the girl is returned safely." he said when what efforts were being made to rescue the girl from captivity
Naija News has earlier reported that President Buhari cancelled the Federal Executive Council meeting to meet with security chiefs.