Accident Involving Abia Governor's Wife Convoy Claims Two Lives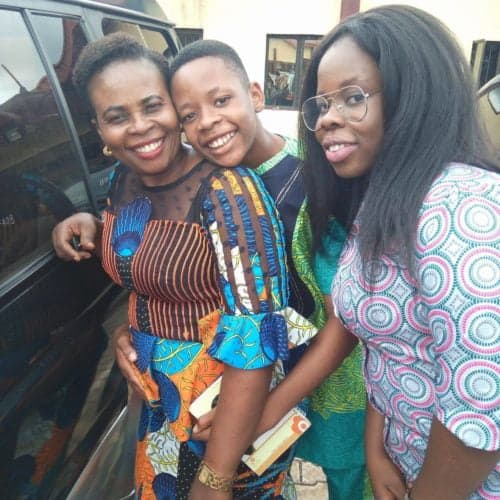 Two women, the first Mrs Nwamaka Maduchukwu, the media aide to Mrs. Nkechi Ikpeazu, The wife of the Governor of Abia State and the other identified as Mrs Promise Uche-Nwamkpa, wife of a former member of the Abia State House of Assembly have lost their lives in an auto crash involving the motorcade bearing the wife of Abia Governor.
According to the News Agency of Nigeria, the incident happened when the motorcade was returning to Umuahia from Ntigha-Uzor in Obingwa Local Government Area of Abia, where Ikpeazu had attended a burial.
A female occupant who escape the accident unhurt stated that the driver driving the Hummar lost control on top speed when it attempt to  to overtake a vehicle at Ndiolumbe around 5 p.m.
"The driver was on high speed and everybody in the vehicle was asking him to slow down. Suddenly the bus started jumping up and down before it started somersaulting," she said.
She added that the vehicle somersaulted three times and she was the only one who escape unhurt. she was full of praises to God, saying that "I escaped death by His grace."
The driver of the Hummer, Mr Bright Ugwubujor, while receiving treatment for his minor bruises and injuries said that the accident occurred when he attempted to overtake a vehicle ahead of him.
"When I tried to overtake the vehicle, I noticed an oncoming vehicle and attempted to retreat but I encountered a bump on the road and when I tried to apply the brake it could not work. Immediately, the vehicle began to somersault," he said.
A medical doctor at the unit, where all the victims were brought for medical attention said that  Mrs Promise Uche-Nwamkpa, was brought in dead to the hospital, while Mrs Nwamaka Maduchukwu, gave up while doctors were battling to resuscitate her with the aid of an oxygen, he said
She was a single mother of four and also the chairperson, State Information Chapel of the Abia Council of the Nigeria Union of Journalists (NUJ).
An aide to the governor's wife, Mr Chika Ojiegbe, said  the Office of the Wife of the Governor "will issue a release soon."