Gov Bello Not Hospitalized After Car Accident – Aide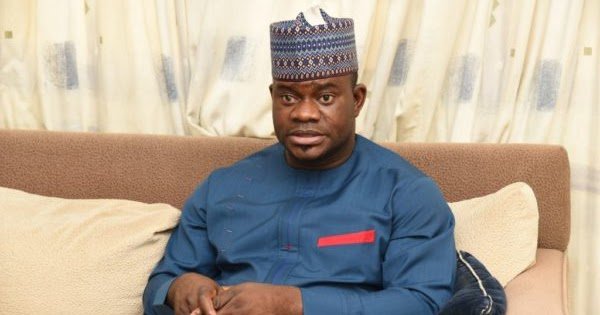 Gov. Yahaya Bello Denies being hospitalized after car accident
The Kogi State government, has released a statement on Governor Yahaya Bello's health status, following injuries sustained on his left foot, which also led to his leg being bandaged by doctors.
Naija News learnt the governor missed his footing while he was alighting from a vehicle on Friday.
A statement on Tuesday through his Media and Publicity Director-General, Kingsley Fanwo, however denied rumours that Gov. Bello is hospitalized or incapacitated as been peddled in certain quarters.
"The Governor missed his footing last Friday, March 30, 2018 while alighting from a vehicle and injured his left foot. He was treated by his doctors, who bandaged the leg and discharged him.
"We thank all the Governor's supporters and well-wishers who reached us to inquire after his wellbeing. His Excellency is doing very well and will be at work as usual after the Easter holidays.
"Once again, the Governor sends his best wishes to Kogites for the Easter Season and beyond," the statement read.