APC Has Links With Boko Haram – IPOB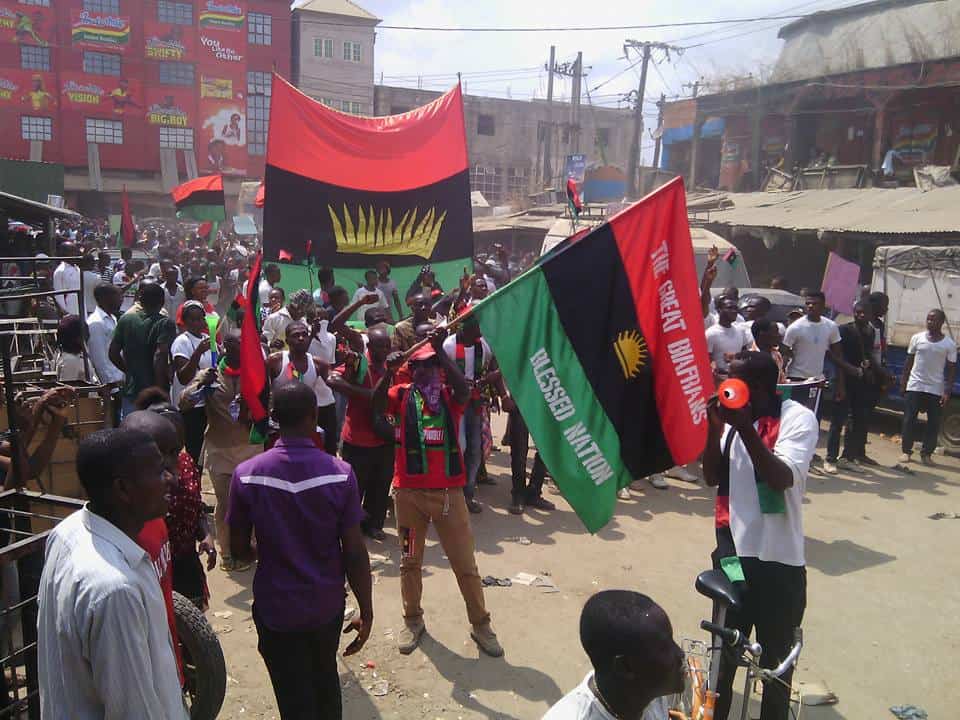 IPOB Reacts To Plans By The Federal Government To Grant Amnesty To Boko Haram
The Indigenous People of Biafra (IPOB), has said the moves by the federal government to grant amnesty to the Boko Haram sect, was a confirmation that the All Progressives Congress, and the APC-led federal government was in a collaboration with the terrorist group.
The proscribed group opposed the plan by the Federal Government to grant amnesty to members of the Boko Haram sect.
IPOB also wants the leadership of the Ohaneze Ndigbo group to rise in defence of their kinsmen.
This is contained in a statement by Comrade Emma Powerful, the media and publicity secretary of the group.
The statenment read in part: "Journalists should also endeavour to seek the reaction of Nnia Nwodo-led Ohaneze Ndigbo and South East governors that proscribed peaceful IPOB on this issue of Boko Haram amnesty what their take is on the supposed release without trial for killers of Igbo people at Mubi and Madala among others. The groups (Ohaneze Ndigbo and South Eastern Governors) who themselves conspired to invite the Nigerian military to commit mass murder in Afaraukwu Umuahia, Ngwa, Aba and Igweocha (Port Harcourt) should hang their heads in shame."
"The same Hausa Fulani rulers they were desperately trying to please by proscribing IPOB activities are now the same people setting free killers of Igbo people in the north without the courtesy of mere consultation to seek their opinion."
"Hausa Fulani northern leadership are busy protecting those that killed Igbos in the name of Islam while Igbo politicians and Ohaneze Ndigbo are busy helping the same north to kill their own people who are non-violently fighting for their freedom. Where is the morality in the stance of Ohaneze and South-East governors against IPOB? Let the people and posterity judge them."
"If anything, the proposed amnesty for Boko Haram terrorists is confirmation that the entire information management machinery of this APC government is run on lies by a bunch of shameless liars… Is this not the same Boko Haram they claim to have defeated five times already, how come they are negotiating permanent ceasefire with them?"
"Are we to now believe that Boko Haram was not defeated in the first place after all? It didn't come to us as a surprise that this Buhari-led APC government is now seeking to acknowledge publicly what they have been doing in secret all along, which is granting early release and amnesty to confirmed killers and terrorists."
"…What this move confirms, even to the most ardent supporters of the government is that Boko Haram is part and parcel of the present government."