Ladies Reportedly Raped At Flavours Concert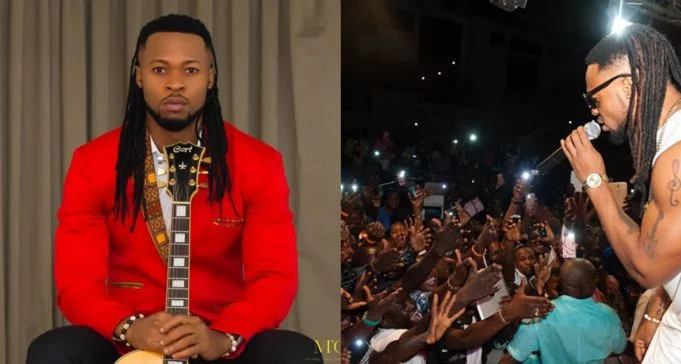 The Enugu State Police Command on Saturday, revealed that it has commenced investigation into the reported rape of several ladies at a musical concert, which had the presence of Chinedu Okoli, popularly known as Flavour.
The concert where the incident was reported to have happened was held at the Michael Okpara Square, Enugu. The social media has been heated up with the report that over 20 ladies were raped, while some left the show naked with their dresses torn by some criminals.
The police in their report only mentioned a case of attempted rape and stealing of phones and other crimes, witnesses lamented the rate ladies were raped. The concert attracted a large crowd such that the venue could not contain the number of music fans who turned out for show.
The Police Public Relations Officer, PPRO, in the state, Ebere Amaraizu, on Sunday released a statement, he made it clear that the police are already looking into the matter.
He said that already, a suspect was in custody for attempting to rape a lady at the concert.
He said, "The Enugu State Police Command, through its operatives at the Independence Layout Division, has commenced investigations into the alleged conduct of some people, ranging from attempt to gang rape a victim, as well as other offences, during a musical concert at the Michael Okpara Square.
"One person, who is already helping operatives in their investigation, has been nabbed for his alleged role in the attempt to gang rape a victim at the Square yesterday during the musical concert of a popular Nigerian musician."
The PPRO, added that three others were arrested for allegedly stealing mobile phones during the event.
"Those arrested will be made to face the music in line with various provisions and specifications of the law after investigations," he said.