FG Releases New List Of Looters, Include Fani-Kayode And Three PDP Senators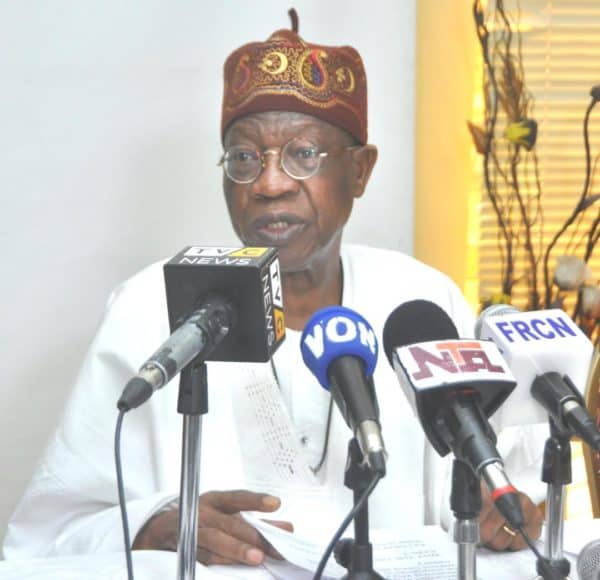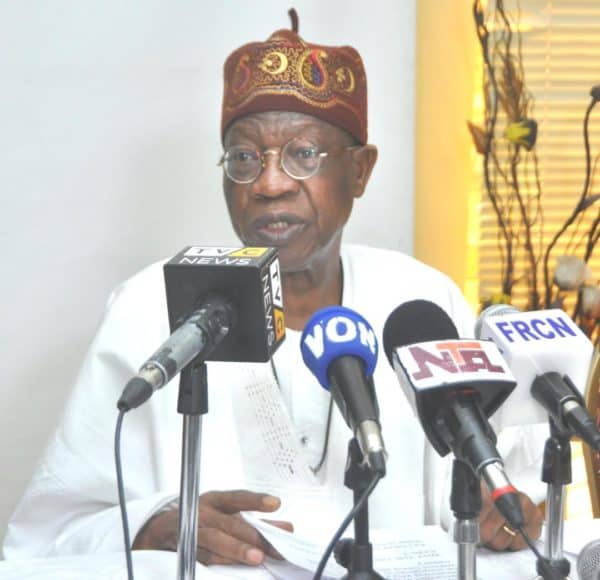 The Federal Government on Sunday released additional 23 new names of alleged treasury looters includingFemi Fani-Kayode, former minister of aviation, and three PDP senators.
The Minister of Information and Culture Alhaji Lai Mohammed in a statement issued in Lagos said the new list and the one earlier released were not arbitrary but based on verifiable facts.
The statement was signed and made available to newsmen by Mr Segun Adeyemi, the Special Adviser to the Minister.
The minister alleged that Jang looted N12.5 billion, Aliyu looted N1.6 billion from the office of the National Security Adviser (NSA) while Ladoja allegedly stole N500 million.
The second batch of  the alleged looters also included former NSA Sambo Dasuki and former Petroleum Resources Minister Dieziani Alison-Madukwe
Below is the table of 'looters'
NUMBER
NAME
ALLEGATIONS
1
Former NSA, Sambo Dasuki
$2.1billion military equipment
scandalA total of N126 billion, over $1.5 billion and 5.5 million
British Pounds was embezzled through his office
2
Former petroleum resources minister, Dieziani Alison-Madukwe
N23 billion is alleged to have been embezzled
3
Rtd. Lt.-Gen. Kenneth Minimah
N13.9 billion. N4.8 billion
recovered by EFCC in cash and property
4
Lt.-Gen. Azubuike Ihejirika
N4.5 billion. N29m recovered by the EFCC so far
5
Alex Barde, former chief of defence staff
N8 billion, and EFCC recovered almost N4 billion in cash and property
6
Inde Dikko, former CG Customs
N40 billion, and N1.1 billion in cash recovered in cash and choice properties
7
Air Marshal Adesola Amosun
N21.4 billion. N2.8 billion recovered in cash28 properties and 3 vehicles also recovered
8
Bala Mohammed,  former FCT minister
N5 billion. Interim forfeiture order on some property secured
9
Senator Stella Oduah
N9.8 billionInterim forfeiture order on some property secured
10
Former Niger State governor, Babangida Aliyu
N1.6 billion – from NSA
11
Former Plateau State governor, Senator Jonah Jang
N12.5 billion
12
Bashir Yuguda, former minister of state for finance
N1.5 billion$829,800 recovered
13
Senator Peter Nwaboshi
N1.5 billion
14
Former NSA Dasuki's aide, Aliyu Usman
N512 million
15
Former NSA Dasuki's PA, Ahmad Idris
N1.5 billion
16
Former Oyo governor, Rasheed Ladoja
N500 million
17
Tom Ikimi
N300 million
18
Femi Fani-Kayode
N866 million
19
Former PPS to President Goodluck, Hassan Tukur
$1.7 million
20
Nenadi Usman
N1.5 billion
21
Benedicta Iroha
N1.7 billion
22
Close ally of former NSA Dasuki, Aliyu Usman Jawaz
N882 million
23
Godknows Igali
Over N7 billion