We Know Nothing About Buhari's' Rejection- ACF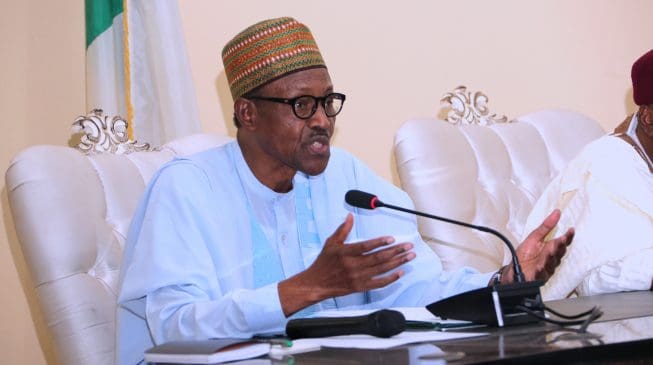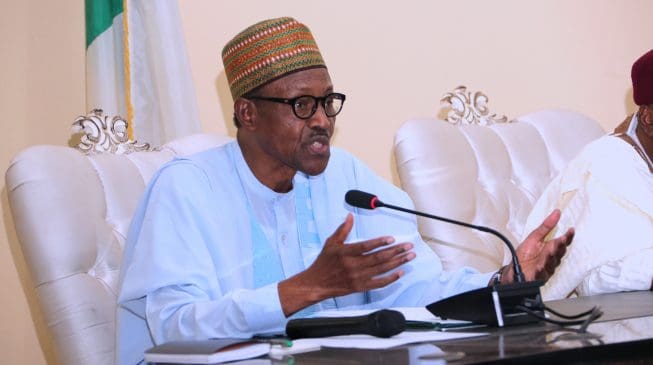 Some members of the Arewa Consultative Forum are divided over the candidature of President Muhammadu Buhari for the 2019 presidential election.
Recall Naija News reported that Prof. Ango Abdullahi, one of the key members and 17 other northern groups at a summit on Saturday passed a vote of no confidence in Buhari, arguing that President Buhari had many other northern leaders had failed the north.
Abdullahi, a former Vice-Chancellor of the Ahmadu Bello University, Zaria was the convener of the summit held at the Sir Ahmadu Bello, Arewa House, Kaduna.
Signatories to a communique at the meeting which lasted several hours included Abdullahi, who is the Chairman, ACF Political Committee and Convener, Northern Elders Forum; Dr. Yima Sen, (Northern Elders Forum); Ambassador Ibrahim Mai Sule, ACF; Mr. Bello Suleiman, (CODE Group); Mataimaki Tom Maiyashi, (Arewa Research Development Project); Zannah Hassan Boguma, (Borno Elders Forum); Nafiu Baba-Ahmed, (Supreme Council for Shariah in Nigeria); and Dr. Ibrahim Yakubu Lame (Northern Union).
Others are Alhaji Yerima Shettima, (Arewa Youth Consultative Forum); Pastor Aminchi Habu,(United Christian Leaders Eagle Eye Forum); Balarabe Rufai, (Coalition of Northern Groups); Isa Tijjani Labour, (Veterans Association); Rev. Bitrus Dangiwa, (CAN Northern chapter); Umar Ahmed (Zaria Jama'atu Nasiril Islam); Alhaji Buba Adamah, (Arewa People Unity Association); Hassan El-Adamu, (Arewa Initiative For Good Governance); Abdulazeez Suleiman, (Northern Emancipation Network); and Bilkisu Oniyangi, (Arewa Initiative for Good Governance).
Abdullahi, who is also the Chairman, Political Committee of the ACF, and another staunch member of the forum, Ambassador Ibrahim Mai-Sule, signed for the pan-northern socio-political group.
The group also noted that they wanted another candidate to replace President Buhari.
But on Thursday, the ACF distanced itself from the members who signed the communique passing a vote of no confidence in President Buhari and other politicians from the region.
"They were rattled by the development, the ACF not wanting its image to be dented, hurriedly met on Tuesday to disown the purported vote of no confidence passed in the President. Many members don't actually like the President but would not want to stampede him out of office because he is a northerner," a source told our correspondent.
The National Publicity Secretary of the ACF, Alhaji Muhammad Biu, in statement on Thursday in Kaduna, said they hadn't decided yet, who will run for president in 2019.
Biu said, "The attention of the Arewa Consultative Forum has been drawn to the communique of the Northern Groups Summit held at the Arewa House, Kaduna, on Saturday, March 24, 2018 where the ACF was said to be a signatory to the communique.
"For the avoidance of doubt, the ACF would want to state clearly that it was never involved in the preparation nor participated in the said summit of that group and did not mandate any of its members to represent the forum.
"The ACF acknowledges the right of the individuals or groups to freedom of association as enshrined in our constitution. Any member who claimed to have represented the ACF or signed on behalf of the forum did so on his own."