To Cut Cost, President of South Africa Flies Economy Class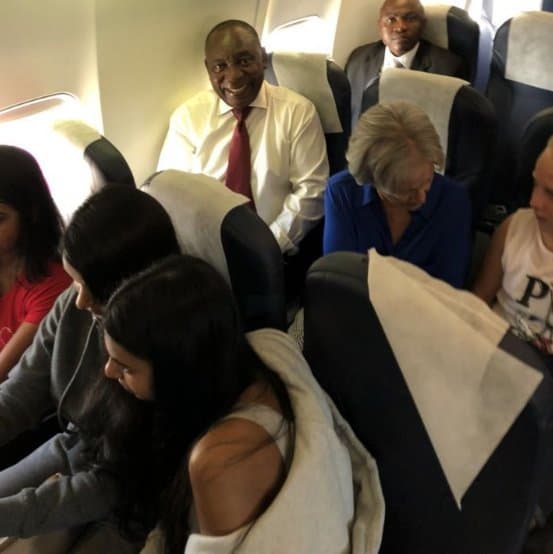 The President of South Africa, President Cyril Ramaphosa, surprised his country men by shunning his official jet and travelling to Durban in economy class.
The President's co-passenger took time to interact with him and  snapped photos with the president which they shared shared on Twitter.
According to News24, The president was travelling to attend the Covenant Fellowship Church International in eSikhaleni, Kwazulu Natal north coast from from Pretoria on a Safair flight.
Khusela Diko, the spokesman to the president said that the president would adopt this mode of transportation, as it is cost effective and practicably convenient for his duties.
While some observer commended the president for his drive to cut the cost of his travels, others see it as a PR stunt.
Ramaphosa who is 65 years old is South Africa's  fifth  President. He took over from Jacob Zuma  on 15 February 2018. Zuma resigned after the African National Congress insist he resigned.