Easter: Abuja Airport Witnesses Traffic Jam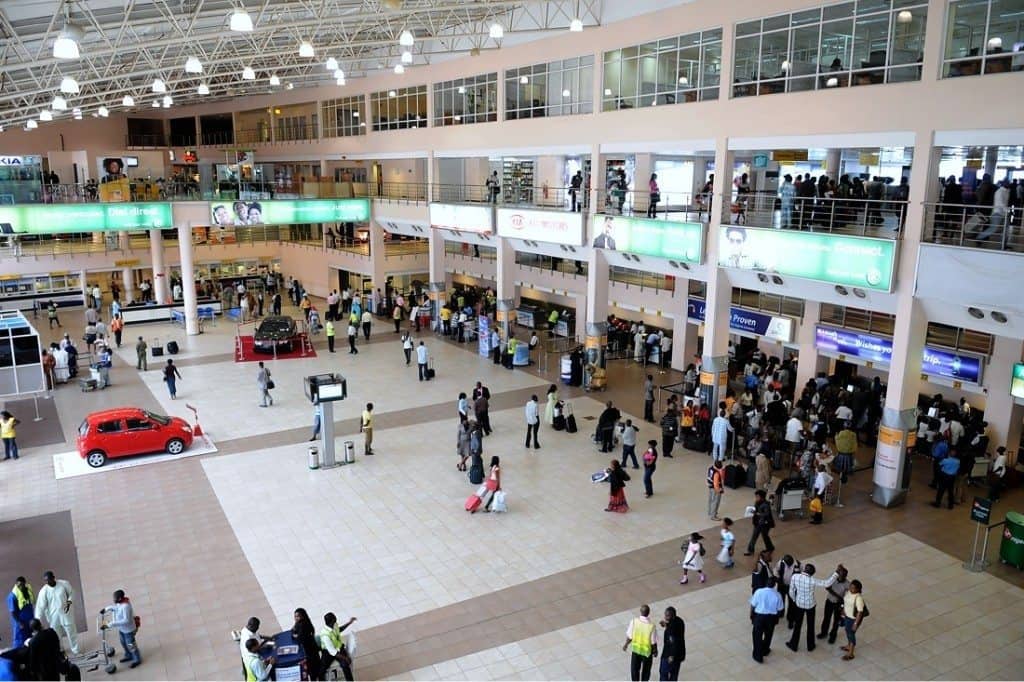 Nnamdi Azikiwe International Airport (NAIA) Abuja on Friday witnessed an upsurge of traffic as hundreds of passengers travel to different parts of the country for Easter celebration.
Naija News learnt  that the upsurge was more in the domestic wing even as international terminal also looks busy.  An official of the airport, who pleaded anonymity, told NAN that the airport was busier on Thursday than Friday.
He explained that the Thursday traffic was more on the Lagos route, attributing it to the celebration of Bola Tinubu's birthday that took place in Lagos. Mr Abdullahi Saroke, Max Air Station Manager, said that all flights had been fully booked for the past three days to different parts of the country.
Saroke confirmed that the airport had been quite busy in the last three days, adding that flight operations were normal.
He disclosed that there were some cancellations and flight delays to some northern parts of the country on Thursday due to hazy weather conditions in those areas.
According to him, no flight has been cancelled on Friday but there was some delays especially on flights to Maiduguri, Yola and Kano.
"The traffic was more yesterday than today but we had some delays and cancellations yesterday because of bad weather.
"All flights have been fully booked since Tuesday due to Easter celebration and we have been having upsurge of passengers since yesterday (Thursday).
"This is good for airlines because they survive on the number of flights they operate per time," he said.
A traveler, Mr Martin Akinola, said the long holiday was an opportunity for him to travel to see his aged parents in Ibadan.
Akinola urged Christians to use this period to pray for the peace of Nigeria and an end to the farmers/herdsmen clashes across the country.