Army Arrests 5th Most Wanted Boko Haram Terrorist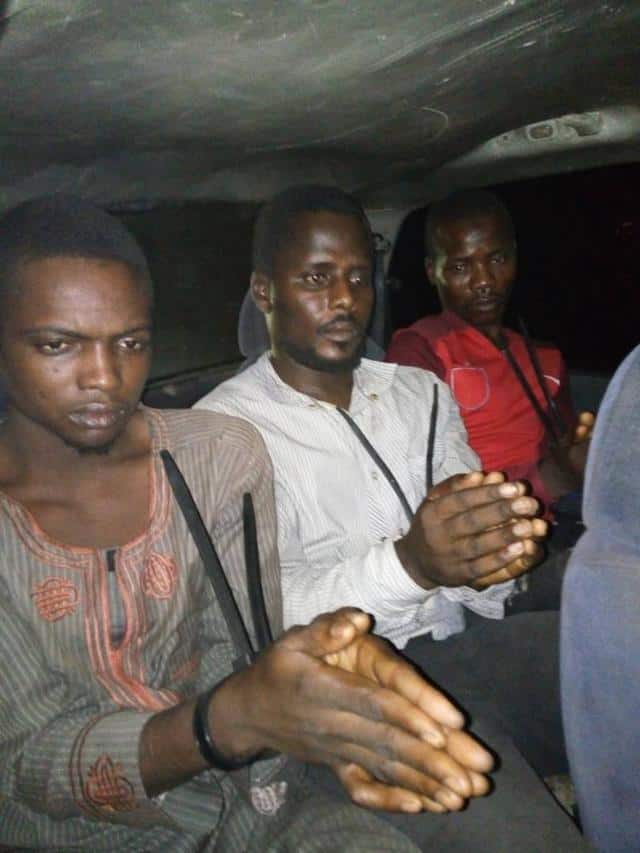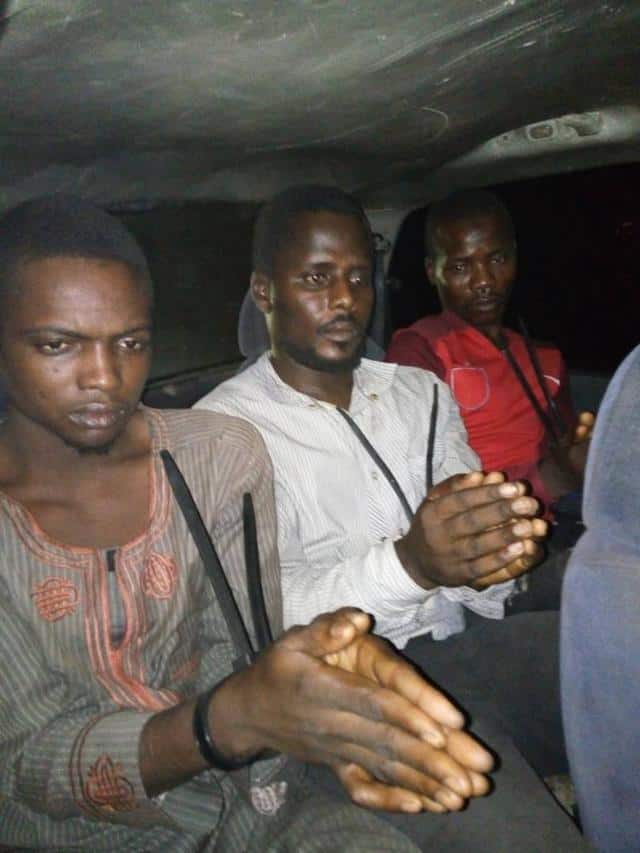 The Nigerian Army have confirmed that a top Boko Haram member, who is listed as number five on the Nigerian Army's wanted list in now in their custody and is currently been interrogated.
The terrorist was reportedly arrested by members of the Civilian Joint Task Force (CJTF) in Lagos State before they were intercepted by troops of the Nigerian Army in Bauchi State on Thursday, March 29, 2018.
A statement signed by the Director of Army Public Relations, Brigadier General Texas Chukwu, says the army is investigating how members of the CJTF came to have the terrorist in their possession.
The CJTF members however claimed they were transporting the terrorist to the the office of the Department of State Service (DSS) in Maiduguri, Borno State, for further investigations, a claim yet to be verified by the army.
The statement read, "One of the Boko Haram suspects in white shirt is Number 5 on the Nigerian Army wanted list and three other suspected members of the group have been arrested by troops of Operation Lafiya Dole.
"The vehicle conveying the suspect and three members of the civilian vigilante (Civilian Joint Task Force), were intercepted by troops on Thursday 29th March 2018 at the Forward Operations Base along Kano – Azare road, in Bauchi State.
"On interrogation, the Civilian Joint Task Force members claimed to have arrested the suspects in Lagos and he is taking them to Department of State Service (DSS) office in Maiduguri for further investigations.
"Efforts are being made to contact DSS office in Maiduguri for possible confirmation of the Civilian Joint Task Force claims."