Buhari's Tenure Rejection: Oyegun Calls Off Meeting With APC Reps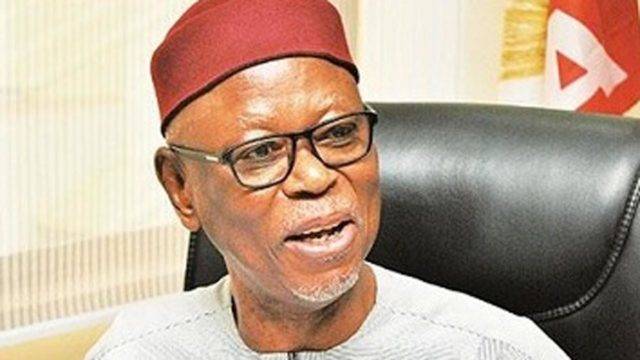 A scheduled meeting between the National Working Committee of the All Progressives Congress and the party's caucus at the House of Representatives was unceremoniously called off on Wednesday. Naija News Learnt
The National Chairman of the party, Chief John Odigie-Oyegun, was scheduled to lead the NWC members to the meeting at 2pm. Investigations showed that the venue, Conference Room 034, House of Representatives Wing, National Assembly Complex, was set for the meeting and many members had arrived ahead of 2pm.
The Leader of the House, Mr. Femi Gbajabiamila, had also led some officials to the venue, awaiting the Speaker, Mr. Yakubu Dogara, to receive Odigie-Oyegun.
A source said: "The chairman's advance party and secretariat members of staff had already arrived in the National Assembly.
"But, Odigie-Oyegun called Gbajabiamila on the telephone to say the meeting would no longer be taking place."
It was learnt that the turn of events flowed from the outcome of the party's Tuesday National Executive Committee meeting, where President Muhammadu Buhari opposed tenure elongation for the Oyegun-led NWC.
"A message got to him (Oyegun) that some members celebrated the action of the President.
"His associates claimed that the chairman was not sure of the likely reception to receive from the lawmakers," a legislative source told Punch