Alleged N3.2bn Fraud: EFCC Leads Further Evidences In Trial Of Kalu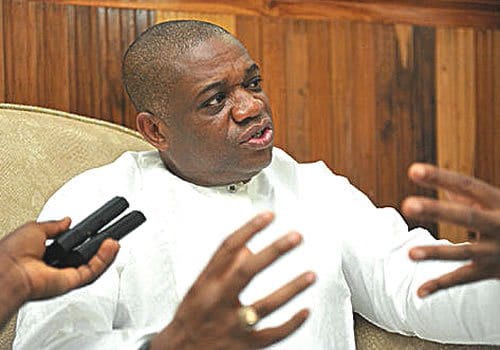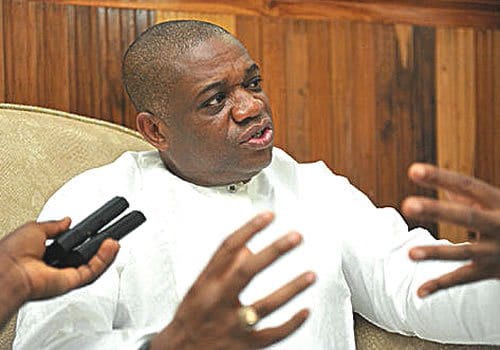 A witness, Mrs Nonye Eghene, on Thursday, told a Federal High Court Lagos, that loan facilities were advanced to a company Slok Nig. Ltd, which is facing fraud charges alongside a former governor of Abia state Orji Kalu.
The EFCC had on Oct. 31, 2016 preferred a 34-count charge bordering on N3.2 billion fraud against Kalu and his former Commissioner for Finance, Ude Udeogo.
Also charged along with them is Kalu's company, Slok Nigeria Ltd.
The accused had pleaded not guilty to the charges and were granted bail.
According to The Guardian, when the trial resumed on Thursday, the prosecutor, Mr Rotimi Jacobs (SAN), called on the 14th witness, Mrs Eghene, a compliance officer with Diamond Bank.
In her lead evidence, the witness told the court that she was subpoenaed to produce the eight statements of accounts and credit files of Slok Nig. Ltd in the bank.
Jacobs tendered the statements of accounts and the corresponding letters between the bank and EFCC as evidence.
She identified the accounts as; Slok Nig.Ltd project account, Slok Nig. Ltd trading operations account, Slok Nig Ltd trading domiciliary account, Slok Nig. Ltd debit service reserve account.
Other accounts identified were; Slok Nig. Ltd Lagos operations account, Slok Nig. Ltd dollar overdraft account Slok Nig. Ltd Dollar account and Slok Nig. Ltd Naira account.
She said only four out of the eight accounts were operational.
She also added that the first accused was the director that signed the board's resolution used in opening the accounts, adding that he was a signatory to the account.
Under cross examination by Mr Gordy Uche (SAN), the witness admitted that the bank had guaranteed 10 million dollars loan to Slok Nig Ltd.
Gordy: "Are you aware that your bank advanced two facilities totaling about seven million dollars to Slok Nig. Ltd," and the witness replied: "It was stated in the bank's letter to EFCC"
Defence counsel further asked: "Are you aware that in that same letter, your bank wrote that the source of repayment for the loan would be from the proceeds of Slok Nig. Ltd's trading with Mobil Nig. and Mobil Producing?
The witness replied in the affirmative
Again Gordy asked: "Can you see credit enteries in the Slok Nig. Ltd overdraft account from Mobil Nig. and Mobil Producing" and the witness replied "Yes"
Meanwhile, counsel for the second and third accused did not cross-examine the witness and consequently, the witness was discharged.
Justice Muhammed Idris adjourned the case until April 16 and 17 for continuation of trial.