Trump Insist US would Maintain Sanctions Despite Kim Jong-un's China Visit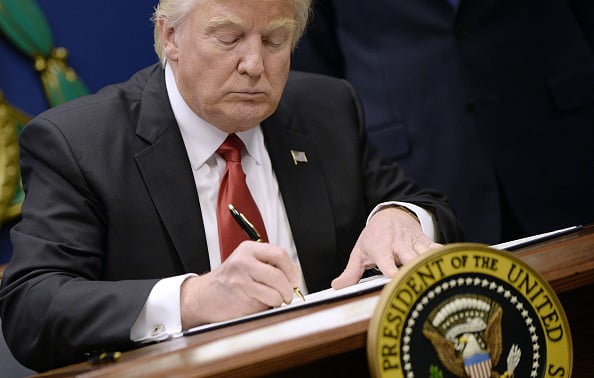 The President of the United States, Donald Trump, has said that the US will maintain "maximum sanctions and pressure" on North Korea, in spite being told by Xi Jinping that the Chinese leader's meeting with Kim Jong-un "went very well".
"For years and through many administrations, everyone said that peace and the denuclearization of the Korean Peninsula was not even a small possibility," the US president wrote on Twitter.
"Now there is a good chance that Kim Jong Un will do what is right for his people and for humanity. Look forward to our meeting!"
Mr Trump was responding to events in Beijing, which saw the North Korean dictator make his first known trip outside the country since taking power in 2011.
The confirmation of the visit, which saw Mr Kim discuss the possibility of denuclearisation on the Korean peninsula, capped days of speculation after an armoured train was spotted arriving in the Chinese capital.
"Received message last night from XI JINPING of China that his meeting with KIM JONG UN went very well and that KIM looks forward to his meeting with me.
"In the meantime, and unfortunately, maximum sanctions and pressure must be maintained at all cost!," Mr Trump wrote.
(NAN)