Melaye Threatens IGP Over 'Escape' Of Gun Suspects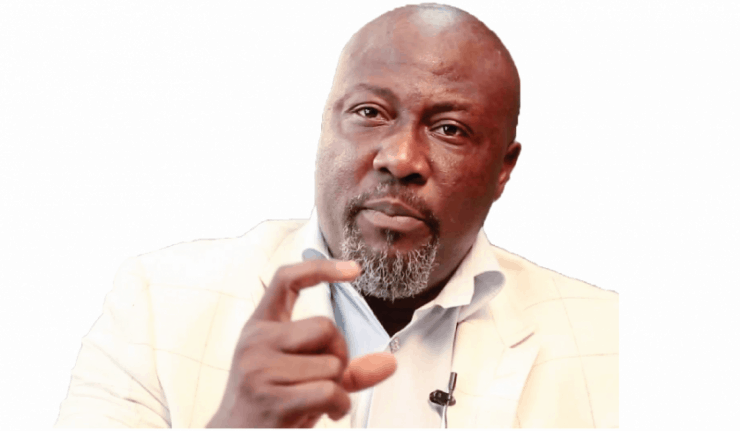 Senator Dino Melaye has threatened to sue the Inspector General of Police, Ibrahim Idris over the reported escape of two suspects who accused him (Melaye) of being their sponsor and gun supplier.
Melaye who spoke on the floor of the Senate on Wednesday, cited Order 43 to submit that the police had either released the suspects or killed them.He therefore said that the Police must produce the suspects dead or alive or he would sue the Police IG for intimidation, abuse of power, harrasment and mental assault.
The lawmaker was declared wanted alongside Mohammed Audu, son of a former governor of the state, Abubakar Audu. Police said the duo have also been placed on Interpol watch list for allegedly providing false information to the police in relation to an alleged attempt on Mr. Melaye's life last year.
The announcement was made in a statement signed by Kogi police commissioner, Ali Janga, and distributed by the Force Headquarters Wednesday afternoon.
Mr. Melaye had earlier written to the Inspector-General Ibrahim Idris stating his intention to submit himself to the police for investigation.But the senator attached a condition that the case must only be handled in Abuja and not in Lokoja or anywhere in Kogi State, saying Governor Yahaya Bello has control of law enforcement agencies in the state.
The senator also wrote to the U.S. Embassy, the British High Commission and other foreign missions over the weekend, alleging attempt by the police to hurt him.
While he was being declared wanted shortly before noon Wednesday, Mr. Melaye was on the floor of the Senate during which he lambasted the police again and alleged conspiracy against him. However, in a dramatic turn of events, as Naija News had earlier today reported how  the Police in Lokoja announced that the supects along with four others escaped following a jail break.