I Disarmed Robbers Carrying AK 47 With My Bare Hands – Gov. Ortom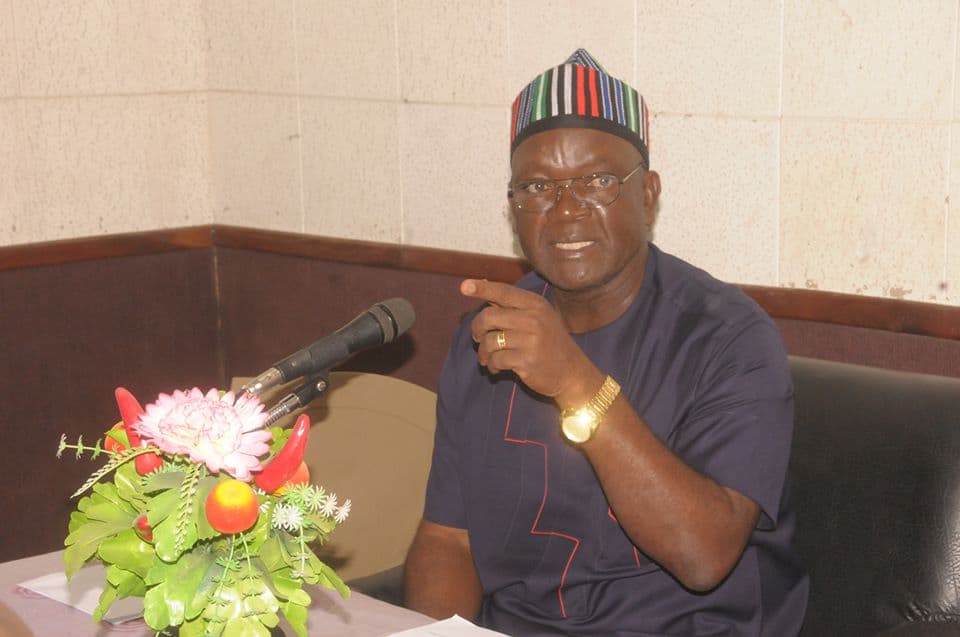 Governor Samuel Ortom of Benue state, has revealed how some years ago, he was able to disarm robbers wielding seven Ak-47 guns without anything.
Ortom said this in defence of Gen. T.Y Danjuma's statement in which he called on Nigerians to defend themselves against killers.
Ortom clarified that Danjuma's statement was not a call to arms as people can defend themselves without taking up any weapon.
The governor stated this while speaking with newsmen after his meeting with President Muhammadu Buhari at the Aso Rock Villa on Tuesday.
"There is need for people to arise to defend themselves not necessarily using weapons that are banned," he said.
"You can use a stick and disarm someone. Some years ago, I was able to disarm armed robbers with seven AK 47 without anything. I think that is the kind of thing he (Danjuma) was trying to say.
"Nigerians should rise up to do this. Security matters are not just left in the hands of security men, it requires every one of us to put our heads together and be courageous to be able to surmount it."
The governor stated that he was in Abuja to express appreciation to the president for the condolence visit he paid to Benue after the recent killings in the state.
"It is quite assuring that it will be well and I want to thank the President for the support he has shown. I know that this crisis did not just start during his tenure, it precedes this government." 
"When I was serving as minister, my ancestral home was destroyed, 53 people were killed and this was in 2013 when Mr. President was not yet here.
"But I think that what is important is the NEC sub-committee headed by the vice-president which is doing the needful.
"I believe that the meeting we held and the subsequent ones that we are going to hold will definitely proffer a solution to this perennial problem and we sought it out ones and for all.
"But we remain committed to our people and our ranching law and I believe that that is the way forward," he said.