Election Sequence: Senate To Probe $50,000 Bribery Of Members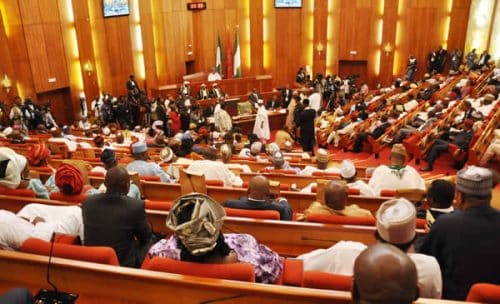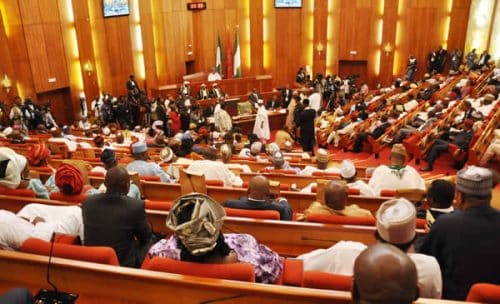 The Senate on Tuesday has resolved to investigate alleged bribing of some lawmakers to prevent the National Assembly from overriding President Muhammadu Buhari's veto of Electoral Act amendment Bill.
The resolution was sequel to the unanimous adoption of a motion by Sen. Peter Nwaoboshi (Delta North-PDP).
Relying on Orders 14 and 15 of Senate Standing Rules, Nwaoboshi said that the allegation affected the privilege and integrity of the Senate.
According to him, my constituents have been calling me for explanations on the allegation.
"It is very unfortunate that many of us are being dragged into this development," he said.
Consequently, the  senate mandated the Committee on Ethics, Privileges and Public Petitions to investigate the allegation, which had been reported in the media
Also speaking, Sen. Mao Ohuabunwa (Abia North-PDP) described the allegation as scandalous and insisted that it must be investigated.
"I stand here to declare that I know nothing about it. This matter must be thoroughly investigated to find out whoever is involved and that such person is brought to book.
"Our colleagues in the House of Representatives were accused to be collecting 30,000 dollars to foil the plan to override Buhari's veto on the said bill.
In a remark, President of the Senate, Dr Bukola Saraki, said the allegation impugned the integrity of members of the red chamber and must be investigated for Nigerians to know the truth. (NAN)