EFCC recovers N2.4bn from ex-Air Chief, wife surrenders N383m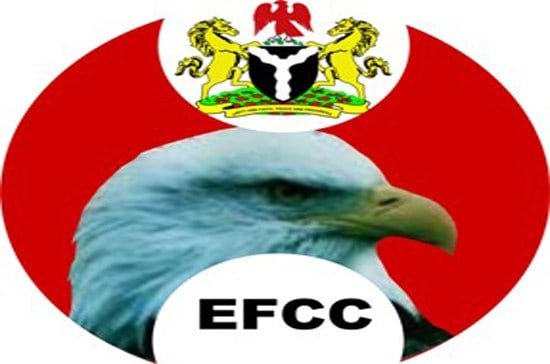 The Economic and Financial Crimes Commission said ity had recovered N2.4bn and $115,000 from a former Chief of Air Staff, Air Marshal Adesola Amosu, who is being tried for an alleged fraud of N22.8bn. An investigator with the anti-graft agency. Naija News Gathered
Amosu is standing trial for corruption alongside two serving senior air force officers – Jacob Adigun and Gbadebo Olugbenga, a former director of finance and budget.
At the federal high court, Lagos, on Tuesday, Owobo who is an official of the Economic and Financial Crimes Commission (EFCC) said no money was recovered from the other two defendants.
The witness said that N383 million was recovered from the wife of the first defendant through a bank draft in favour of the federal government.
He said the third defendant made a draft of N100 million to the federal government through the commission's recovery account.
"After securing the interim forfeiture order, the commission visited, marked, sealed and restricted all the properties to show the general public that the said properties are under investigations by the EFCC," Owobo said.
Bolaji Ayorinde, counsel to the defendants, objected to the evidence of the prosecution witness.
Ayorinde argued that any evidence of the interim order not before the court or in the proof of evidence was irrelevant to the proceedings.
"The witness cannot allude until the documents are put before your Lordship either in the proof or additional proof of evidence. The witness cannot give evidence on the content of the interim forfeiture order because the court and the defence team have not sighted the documents," he said.
"The evidence given by the witness is not captured in Section 379 of the Administration of Criminal Justice Act (ACJA).
"My Lord, the witness confirmed to the court that the interim forfeiture order of the court was sought and obtained by the EFCC.
"The order contains the list of properties seized from Amosu and others. My Lord, the evidence cannot be said to be inadmissible."
But MB Idris, the judge hearing the matter, admitted the evidence.