Buhari's Words Cannot Reverse Party Decision – Rep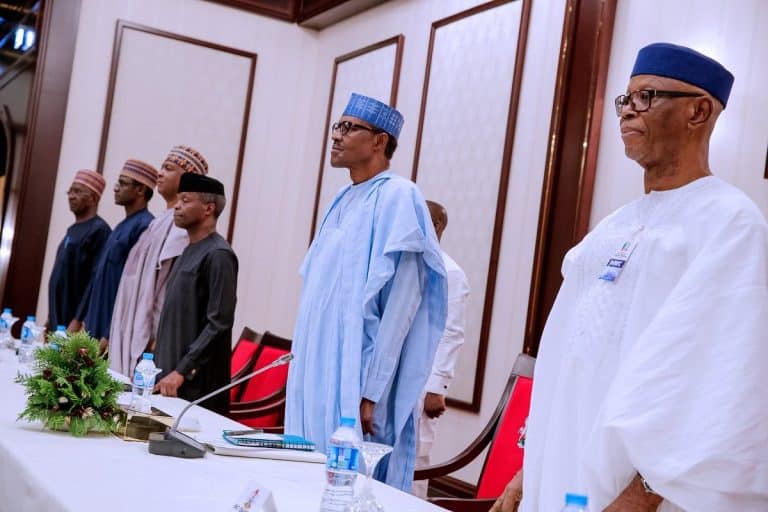 A member of the House of Representatives, Mr Yunusa Abubakar, has said that President Muhammadu Buhari's pronouncement at the National Executive Council meeting of the All Progressives Congress cannot reverse the decision of the party.
Abubakar who stated this on today in Lagos while reacting to the controversy trailing the tenure extension of the ruling party's executives. said that , "Mr President's statement is not enough to nullify the stance of the NEC".
"In as much as the NEC is the most constitutional body to make a pronouncement on behalf of the party, Mr President in his own capacity cannot make a categorical statement because NEC is really above Mr President, according to the party's hierarchy and constitution."
President Buhari had on Tuesday, during the party's NEC meeting in Abuja, said that the tenure elongation is illegal.  This comes one month after the NEC announced the elongation of the tenure of the party's National Working Committee and other executives by one year, effective June this year.
The announcement was made on February 27, 2018, during the NEC meeting attended by President Buhari, Vice President Yemi Osinbajo, APC Chairman John Oyegun and other party chieftains.
But the lawmaker explained that the President in his capacity as the party's leader can only advise the party.
He, however, maintained that the party's NEC is higher in authority than the President being a member of the party.
Abubakar added, "In this context, Mr President is only giving his own personal opinion. You can take it as an advice to the NEC because the National Working Committee (NWC) has already made a pronouncement.
"After that pronouncement, some people felt that something is wrong with that pronouncement and they rushed to the court. So, it is a kind of pre-judicial issue. Nevertheless, Mr President in his own capacity can advise the NEC.
"Probably during the NEC decision, he was not in a better position to have advised that Feb 27 declaration. After that, he must have made some consultation and was fully convinced that the process if it remains as it is, is really wrong from his own perception."
With the general elections barely a year from now, political observers feel that the President publicly rejected the move that extended the party executives at all levels to save the ruling party from further litigations by aggrieved members.
It is expected that the party needs to put its house in order if it truly wants to maintain its leading positions by reconciling all members within its rank and file