INEC Receives Committee Report On Underage Voting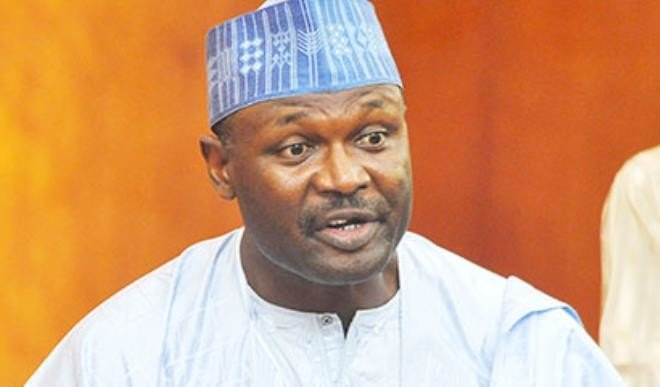 The Independent National Electoral Commission (INEC), has received the report of its committee set up to investigate the allegations of underage voting during the recent Local Government Area elections in Kano state which was conducted by the Kano State Independent Electoral Commission (KASIEC).
Naija News recalls that allegations of underage voting trailed the Kano local government elections after images surfaced on social media showing children allegedly voting during the election.
Allegations already denied by the state electoral body.
The INEC, subsequently set up a committee to investigate the allegations, after initially claiming the conduct of local government elections was purely the responsibility of state electoral commissions.
According to a statement by INEC Director of Publicity and Voter Education, Mr Oluwole Osaze-Uzzi, in Abuja, the committee, submitted its report to the INEC Chairman, Professor Mahmood Yakubu, on Friday.
Mr Ahmed Nahuche, chairman of the committee, while presenting the report to the INEC boss, stated that his committee reviewed reports from all concerned stakeholder before reaching conclusions.
"The interactive sessions included Civil Society Organisations, political parties, print and electronic media organisations, as well as security agencies.
"The committee, in the course of consultation and interactive sessions, received pictures, video clips, reports, documents and presentations from the stakeholders.
"It immediately embarked on thorough review and analysis of these materials in order to ascertain the actual connection with KASIEC LGA elections.
"The committee also examined the social media reports of pictures and video clips that triggered the report of the alleged participation of underage persons in the KASIEC LGA elections as a key area of focus for the investigation,'' he stated.
Receiving the report, Professor Yakubu commended the committee for diligently carrying out its responsibility in due time.
He further stated that the report would be shared with the general public in the interest of transparency.
"The credibility of the voter register is very important to the commission; the outcome of the investigation, in the interest of transparency, would be shared with the general public."