Cee-C Reacts To Khloe And Anto's Return In The House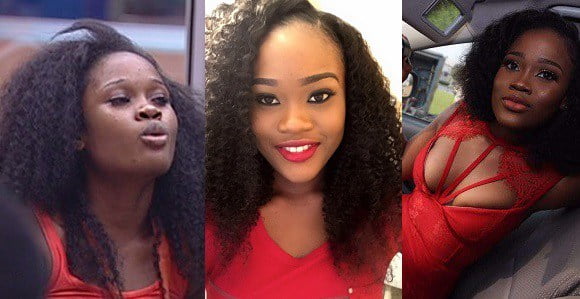 Big Brother Naija 2018 housemate, Cee-C has shared her view on the return of this two ex housemates, Khloe and Anto.
The remaining housemates of the 2018 season of the Big Brother Naija reality show woke on Monday morning to see two evicted housemates among them.
Anto who was evicted in the last eviction show and Khloe who was disqualified following a fight with K-Brule, were voted back into the show by their fans having had the highest votes.
The two housemates walked in the house silently around 3am on Monday while others were asleep after Ebuka announced their return. Their return to the competition for the N45 million grand prize was kept from other housemates.
The housemates expressed different forms of emotions upon seeing the evicted housemates back in the game. On Cee-C's part, she had a stern look and was apparently not happy to see the housemates.
Cee-C, who is not a big fan of Khloe, told housemates that she does not feel anything about their return.
She said "I don't feel anything, I am still in shock from yesterday because I thought I was going to be evicted.
"Everything Ebuka asked me yesterday kept me off balance. "However, I like the vibe they brought into the house."