Speed Darlington Slams Davido, Says He's Not That Rich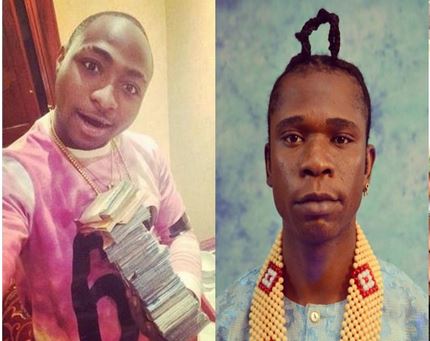 Controversial US-based Nigerian rapper Speed Darlington has bounced hard on Davido popularly known as "Omo Baba Olowo" for always claiming to have the sum of 30 billion in his account.
The "Bangdadadang" crooner also advised Davido's followers to stop "worshiping" him.
He wrote:
"This guy always announcing *30 Billion* for the account. But never mention naira. Slow people think his talking dollars which means his richer than TRUMP? Yeah right. Anyways, look at this picture you will see a white person there between the 2 red dots. Which means there are other passengers onboard too. Dose TRUE Billionaire share jet? No!".
See post below: