Nigerians Reacts To Death Of MMM Founder, Sergei Mavrodi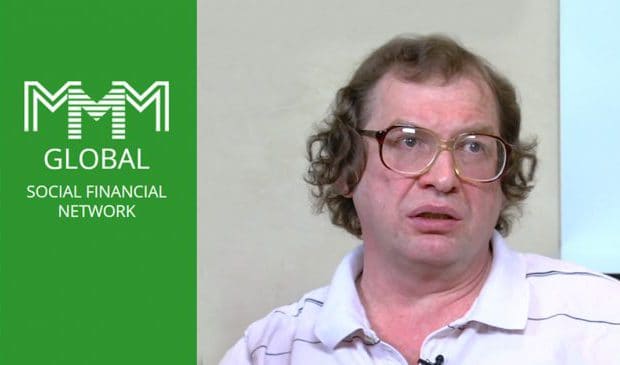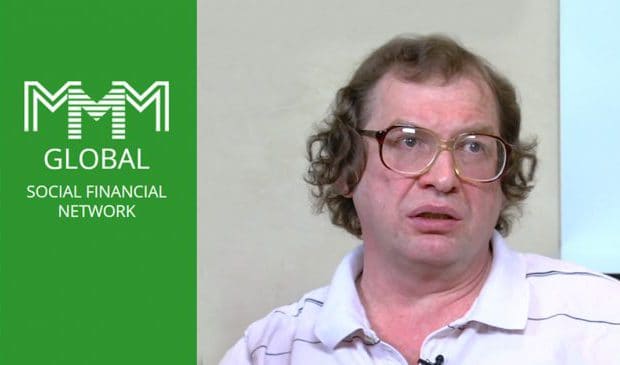 Twitter users have taken to the social media platform to air their views on the death of the founder of MMM pyramid scheme, Sergei Mavrodi.
Recall Naija News reported that Mavrodi reportedly died today of heart attack at the age of 62.
Comments were mostly from Nigerians and people all over the world who haven't been favoured by the ponzi scheme.
Some of the comments raised questions about the circumstances that surrounded his death, while the majority of the people believed that it was just a clear case of Karma.
Mavrodi inaugurated his pyramid scheme in 2011 and crashed in Nigeria in December 2016.
See some of the tweets below:
MMM founer Sergey Mavrodi is dead. Died of heart attack. U cant eat Nigerians money just like that, ask Abacha ? pic.twitter.com/bgOuTx3fOy
— D U B E M (@no_rookie) March 26, 2018
Founder Of MMM Sergey Mavrodi
Is Dead…. Prayers of Nigerians. ?
— Osas Cruz (@OsasCruz) March 26, 2018
Sergey Mavrodi is dead, who will refund my money? Who knows any of his relatives?
— Black Jesus (@Jorndoe) March 26, 2018
Sergey Mavrodi don kick bucket!!
When Baba Durojegbe's money got hung on that MMM i knew he wasnt going to allow the thing pass like that.
If u know, you know!!
— Dede Nsogbu (@dat_ph_boi) March 26, 2018
MMM, Sergey Mavrodi founder dies of attack in Moscow…
So Amadioha Can Kill Someone In Moscow?
— Buhari's sister?? (@DaminaboEric) March 26, 2018
RIP, Sergey Mavrodi, Russian pioneer of the post-Soviet pyramid scheme. You won't be missed (except by the millions of people still expecting their payouts). https://t.co/hGolSnbPLH
— Kevin Rothrock (@KevinRothrock) March 26, 2018
"MMM founder, Sergey Mavrodi is dead."
The collective prayers of Nigerians might not work because it lacks sufficient faith but their curses are well intended, spiced with enough anguish and vitriol that usually can't miss.
— Mack Daddy (@Temisque) March 26, 2018
Read it somewhere Sergey Mavrodi, MMM founder died of heart attack in Moscow, Russia..
Fear Nigerians… Our curse(s) don't miss.. we will back it up with Ogun, sango and Oya..
To those involved, Hopes are dashed… Smh!
— ?FOLLOW BACK YOU WILL NOT DIE ? (@SheunDam) March 26, 2018
So Sergey Mavrodi is dead?
Azzin MMM founder is dead?
African Juju no dey get border, e no dey use Visa.
Man thought he could scam the scammers themselves. pic.twitter.com/UnRm3V8hT2
— Ukpai Ifeanyichukwu (@Myka_veli) March 26, 2018
"MMM founder, Sergey Mavrodi died of heart attack."
Nigerians and witchcraft ????
Ogun has finally gotten a visa to work overseas. ???
— DREY-PR || DR.DREY #BBNaija (@DreyPR) March 26, 2018
Sergey Mavrodi don kpafuka after heart attack hit am,our money sef follow am waka ???…
— L.Vein??&? (@Duks_OG) March 26, 2018
Sergey mavrodi carried by 800k to his grave ni sha #MMM
— N.Bamo (@Niyibamo) March 26, 2018
Someone said Sergey Mavrodi died because he was afraid of Nigerians coming to Russia for world cup in June. Man just had to die of heart attack.?
He wasn't a great man but he allowed us know which Nigerian bank is fast and reliable.
I can't forget the MMM drama. ??
— Iyá Lájè Of Lagos (@newscantell) March 26, 2018