I Regret Helping Segun Wire – Zlatan Ibile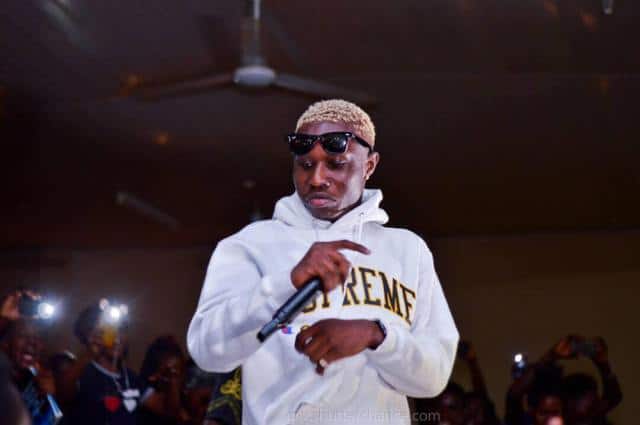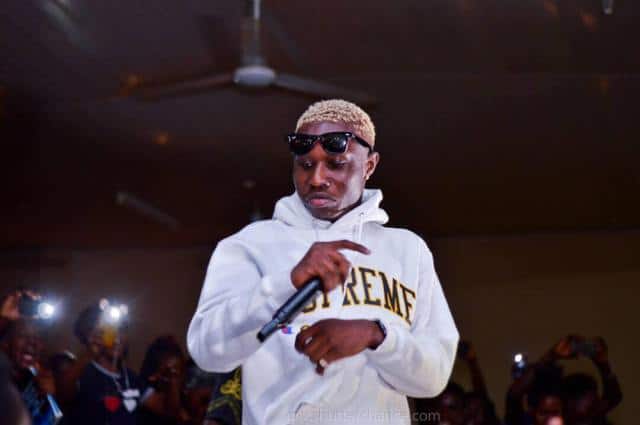 The friendly relationship between emerging singer, Omoniyi Temidayo, aka Zlatan Ibile, and Internet sensation, Segun Wire, has meet with its end.
Zlatan who loved to help Segun Wire with his musical career revealed that the boy's family members were using him to extort money from people and he challenged them and this lead to him been attacked by some hoodlums which he stated is related to the boy's family.
The rapper has taken to his Instagram page to reveal the main reason behind him pulling back from helping Segun Wire and stated that legal steps will be taken. See what he posted online:
On the 24th of February 2018 Zlatan Ibile decided to take a legal action against the family of segun wire, as the family use him as an extortion means of making money off the boy's famous status (there is an actual proof of this event ,as segun wire was found sending a voice note extorting a well wisher of 85k there by framing Zlatan of not paying the present term school fees which in fact there is a receipt issued of the school that zlatan has payed since November last year )
So after reporting this incident to human rights authorities!! They decided to invite segun wire's family in for questioning to hear from both sides but on getting to their house for invite with the two representatives of human rights for questioning they refused out of ignorance and decided to take law into their hands by molesting zlatan and his manager and as well chased away the two law representatives.
Segun Wire's mum stripped her self naked in framing Zlatan of beating her so the hoodlums would beat him and his manager! She also wen further to accuse Zlatan of collecting the some of 2million Naira from the likes of davido and Olamide Who they claimed has assisted segun wire with finance.
Further more Zlatan and his manger where dragged to an undisclosed camp of hoodlums for mobbing it took the intervention of the law enforcement to safe the situation there by arresting the culprits.
As it is the culprits are apprehended and segun wire's family who instigated the entire event are being questioned for their actions and henceforth Zlatan ibile's family has instructed him to desist from rendering kindness to the family of segun wire as they don't appreciate the value so therefore Zlatan has officially withdrawn from the brand segun wire … All evidence attached are School fees receipt for the said term segun wire family lied that Zlatan has not paid for the term which is false.
And secondly this is the video of Zlatan empowering segun wire's mum with the sum of 50k to start a business in providing further for the family!! She squandered it and went back begging.
He said,
"I don't have much to say about the issue again because I have done what I needed to do. I have withdrawn my support.
I just wanted to help him, but my image was tarnished. I withdrew because I just felt it is high time I lived my own life. I am still a young boy; I have younger ones and parents too that need help. I have yet to get to where I want to be; so, I just want to focus on myself for now."
"If you help someone and you got beaten for it, why won't you regret it? Before withdrawing my support for Segun, I thought about it thoroughly and I am not happy I took such a decision.
Once you mean well and people don't appreciate it, it becomes hard for you to help others. But I don't think I will stop helping people generally. I will only be more careful when helping others because I have learnt my lessons."
Ibile Speaks on his relationship with Davido
Ibile took time out to reveal the relationship between him and the DWM boss Davido. According to him, he is not signed to Davido's record company at the moment unlike what most people think.
The 23-year-old rapper said,
"I met Davido when I dropped my latest song, My Body, featuring Olamide. One day, I saw Davido dancing to my song on stage.
It went viral and I had more than one million views on Instagram. That had never happened to me before. I sent Davido a message, thanking him for the support and we got talking from there.
"Though I am not signed to Davido's record company, he has shown me great love. We have done a song together, titled Osale, which will be released soon. I am signed to Coded Music."
See post below: