Heads Of Federal Agencies Accuses Senators of Asking For Bribes To Pass 2018 Budgets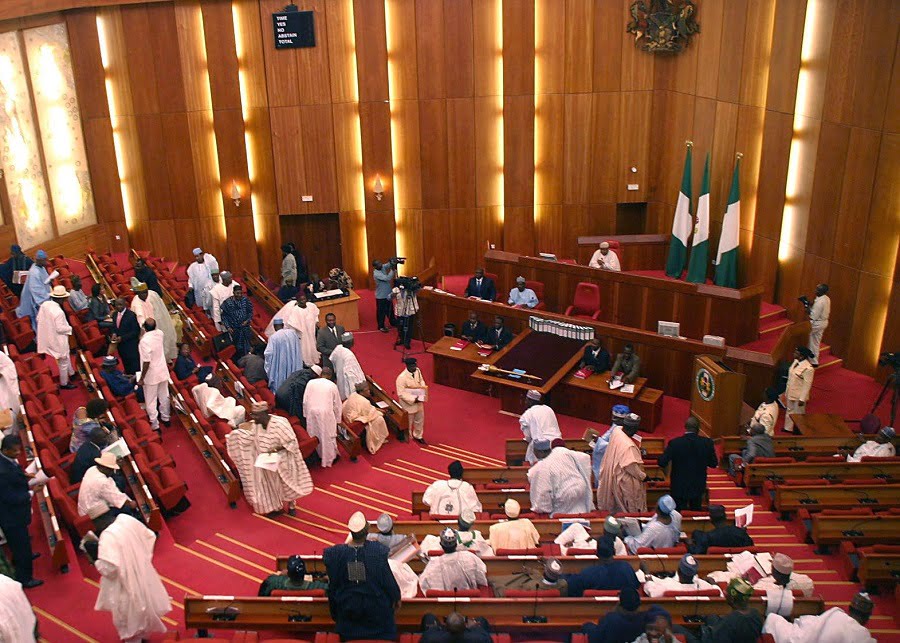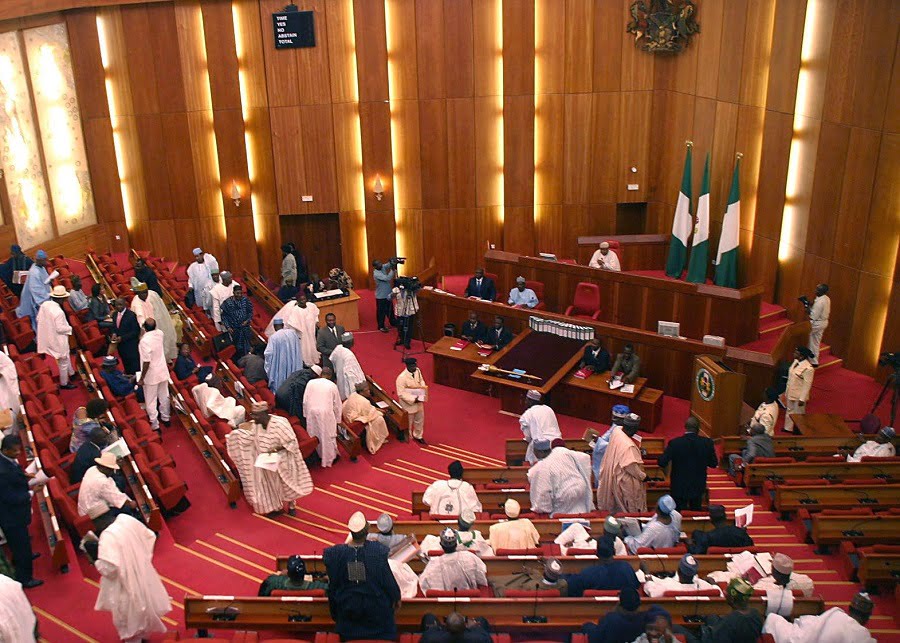 Heads of Some Nigeria Agencies have  accused  some Nigerian federal lawmakers of demanding bribes as conditions for passing the 2018 budgets of federal Ministries, Departments and Agencies (MDAs.
The officials say the unceasing demand for gratification is responsible for the reluctance of a number of heads of MDAs to honour invitations by Senate and House of Representatives committees to defend their budgets.
"Many of them need money for re-election and they see this budget approval process as a way of finding the resources to prosecute their forthcoming elections," the director-general of one agency said.
The Senate had in February issued a one-week ultimatum to MDAs, who were yet to submit details of their proposed spending to appear before the various committees to defend their budgets.
The head of a key agency, who spoke with premium times but does not want his name mentioned for fear of victimisation, said: "I can confirm to you that National Assembly members are brazenly harassing MDAs for bribes, using budget process and oversight.
"They have become very desperate this time. They ask pointedly and try to make life difficult for those who don't play ball by summoning them endless times, asking irrelevant questions, asking for unrelated documents.
"I think they are desperately looking for money for election. I think they have also seen that they could do all these and get away with it, as the executive is not really pushing on anti-corruption against them.
"Until this year, we have managed to manage ourselves. They did not ask for money directly and we did not give. Occasionally, they asked that we employ someone or some people or give contract to some companies. For those pointed demands, we would explain why we could not meet their demands and they understood.
"I had no doubt that some MDAs were even giving them money without their asking. I wanted us to be seen as one of the agencies that don't give and hoped that they would let us be.
"But this year is different. They have become more direct and more brazen. Their new practice is to ask the chief executive to wait behind and go see their chair or their deputy chair. And they pointedly ask, what are you giving us?
"If they sense you are not playing ball, they do everything to frustrate you, ask you questions and not allow you to answer, ask you to come back over and over."
He said fear of victimization was not allowing most of the agencies affected to cry out for help.
"I am sure other heads of agencies are going through the same but I don't know who will talk on or off the record. As I said earlier, they are desperately looking for money for primaries and elections, and they have seen that the executive is not really bothered about bringing them to order."
Another chief executive of an agency spoke along the same line, saying his experience with the lawmakers has been 'frustrating'.
"These guys (the lawmakers) are not even afraid anymore," he said. "They keep demanding cash and asking us to insert projects in our budgets for them. I can't definitely satisfy their needs because I don't want to go to jail because of some frustrated greedy lot.
"With all the millions they collect every month, they are still not contented."
The MDAs had earlier been defended by Ben Akabueze, director-general of the Budget Office of the Federation, who said in a statement that the budget was submitted with every details the lawmakers need to do their work.
He said the budget proposal included details of all federal MDAs based on the Government Integrated Financial Management Information System (GIFMIS) templates suggesting that the scrutiny by lawmakers "should be an easy task".
Despite Mr. Akabueze's intervention, the MDAs are still going through a tough time with the committees.