Kenyan Woman Wins $25,000 In Damages After Giving Birth On Hospital Floor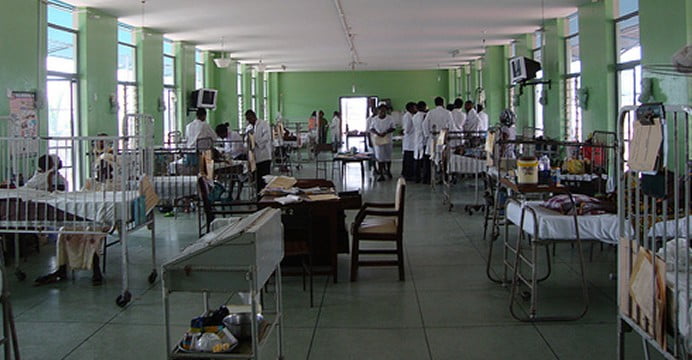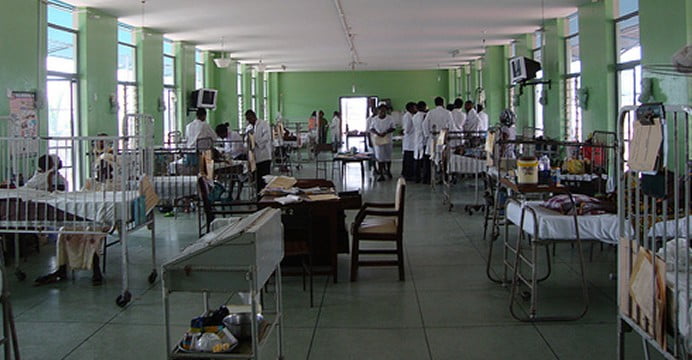 Kenyan woman,  Josephine Majani, who was verbally and physically abused after giving birth on the floor of Bungoma District Hospital, a state-run hospital in 2013 in Kenya won a landmark 2.5 million shillings (24,789 dollars) in damages on Thursday.
Bungoma High Court Judge Abida Ali Aroni said the hospital violated her right to health and dignity, adding that the authourities failed to dedicate adequate resources for maternal healthcare across the country.
Majani said "I was neglected, abused, and shamed at Bungoma District Hospital.
"I'm hopeful that the court's judgment today will force government to do the right thing and ensure that all women receive the maternal healthcare they need with respect and dignity,"
When nurses found her lying on the ground, she said she was slapped and insulted for dirtying the hospital floor.
Kenya is one of the world's 10 most dangerous countries for women in labour, with 488 women dying of pregnancy-related causes per 100,000 live births, according to the UN.
Campaigners say there are many cases like Majani's where government hospitals are ill-equipped to provide women with free maternal services and, as a result, deny them quality health care, and sometimes subject them to abuse.
The court's decision is historic and should help prevent such abuse in the future, the New York-based Centre for Reproductive Rights (CRR) said.
CRR added that it would put pressure on the government to prioritise maternal care.
"This is a landmark case for Kenyan women," the CRR's Africa Director, Evelyne Opondo, said in a statement.
"It sends a very clear message to Kenyan health-providers and to the government … that neglect of women in health care settings will no longer be tolerated nor will it be without consequences for those responsible" Opondo added.
Meanwhile, Naija News reported that Bill Gates and Aliko Dangote have signed a MoU with six governors of states in Northern Nigeria on extension of Immunization.