Ibrahimovic Joins Los Angeles Galaxy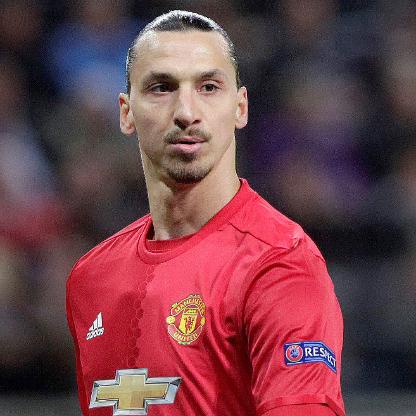 Manchester United forward, Zlatan Ibrahimovic, has signed for the Los Angeles Galaxy and could make his debut for the Major League Soccer side this month, Sports Illustrated reported Thursday.
The report said the transfer would be announced in a full-page adverstisement in Friday's edition of the Los Angeles Times.
According to Punch, MLS rules allow clubs to sign three designated players who are not subject to salary limits, a rule introduced when David Beckham arrived in the league in 2007.
However because the Galaxy have already signed their designated players for the 2018 season, Ibrahimovic's salary will be limited to around $1.5 million according to the Sports Illustrated report.
Ibrahimovic, 36, hasn't featured at all for Jose Mourinho's United side since being substituted at half-time in a 2-2 draw with Burnley on December 26.
The Swede scored 28 goals in 46 appearances during a stunning first season in England before tearing knee ligaments in a Europa League tie against Anderlecht in April.
His form was rewarded with an extension of his contract for a second season, but the £75 million ($105 million) signing of Romelu Lukaku saw him slip down the pecking order at Old Trafford.
His reported arrival in MLS comes at a time when clubs are increasingly turning away from the recent practice of signing veteran European stars already into their 30s.
 Several clubs have instead found success by looking to sign younger players from South America who view the league as a potential springboard for a move to Europe.
Although the Galaxy are the most successful club in MLS history with a record five championships, their fortunes have dipped sharply in recent seasons.
Meanwhile,
Borussia Dortmund announced that Usain Bolt would be training with the team on Friday.