Two Ex-Prisoners Arrainged For Killing Uber driver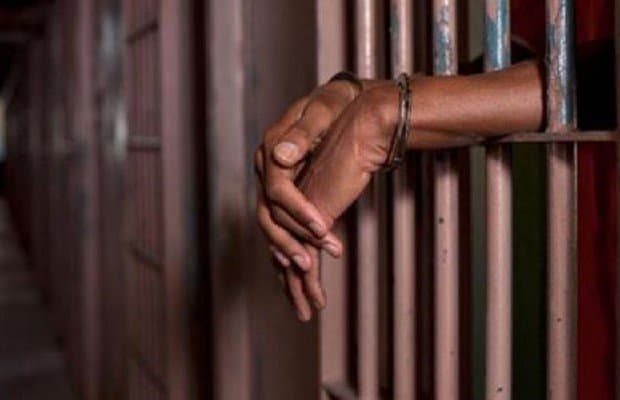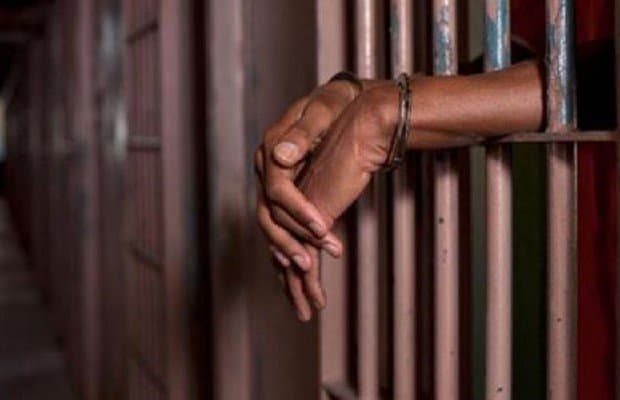 Two ex-prisoners jailed for robbery and stealing are preparing to return to prison some months after their release after allegedly commiting murder.
Naija News learnt that the suspects, Simon Tyozemda and Lucky Friday, became friends while in the prison.
They shortly after their exit from the prison conived to form a two-man robbery gang, specialising in snatching cars from Uber drivers.
One of their victims, Godfrey Ovie, was allegedly murdered after they snatched his Toyota Corolla on Badore Road, Ajah, Lagos.
Naija News learnt that the way the robbers operate was by deceiving drivers to take them to certain location, thereafter dispossessing them of their cars whn they get to a desolate place.
They murdered Ovie on March 3, 2018, and began another operation on Wednesday, March 14.
However, they were apprehended when operatives of the Rapid Response Squad of the Lagos State Police Command patrolling the Lekki-Epe Expressway flagged down the Uber Toyota Camry they had planned to snatch.
They were arrested after two knives and indian hemp were found under the carpet of the car during the search.
The Lagos State Commissioner of Police, Edgal Imohimi, who paraded the suspects on Tuesday at the command headquarters in Ikeja, said during interrogation, they confessed to killing Ovie and selling his car for N350,000.
He said, "Investigation revealed that the suspects had earlier snatched a Toyota Corolla Saloon car with the number plate, FST 663 EZ, belonging to another Uber driver along Badore Road at about 2am.
"They killed the driver and took his car away. The late driver's case was reported at the Langbasa Police Station at the time.
"The command's undercover operatives attached to the RRS have recovered the late driver's car from one Mohammed Usman and John Thankgod, who bought it from the robbers for N350,000, but have paid N100,000. They were about to take the car to Jigawa State when they were arrested.
"Simon Tyozemda and Lucky Friday were in prison for two months."
Tyozemda, an indigene of Benue State, said he had worked with different private security outfits for five years before he went into car snatching for which he was earlier remanded.
He explained that one Micheal introduced him into the business of stealing vehicles but absconded when he was caught the first time.
He said, "I spent four months in prison. It is sad I'm being arrested again for the same offence. I met Lucky (Friday) in the Kirikiri Medium Prison. We became friends and when I was released, I gave him my brother's telephone number so that he could reach me.
"When he was released, I promised him that I would assist him to adjust to normal life. Since then, we have been working together.
"Our first operation was when we killed the driver of the Toyota Corolla. I stabbed the man in the stomach twice and dropped him on the road in Badore around 2am.
"We threw away the knives and bought new ones for the fresh operation during which we were arrested."
Friday said he was tempted to join the robbery gang when he returned from prison and found out that his landlord in Ikorodu had thrown out his belongings.
He said, "I worked with a company as an engineer. Some items got missing and I was arrested and charged to court. While I was in prison, I noticed that relatives of Simon (Tyozemda) always visited him and brought food and provisions for him. He gave me part of the food.
"When he was leaving the prison, he promised to facilitate my release and he actually did. When I got to my apartment in Ikorodu, I discovered that my landlord had thrown my property away. I contacted Simon and he promised to assist me. That was how he introduced me to robbery."