President Buhari Approves Sourcing Of $15b Loan For Railway Projects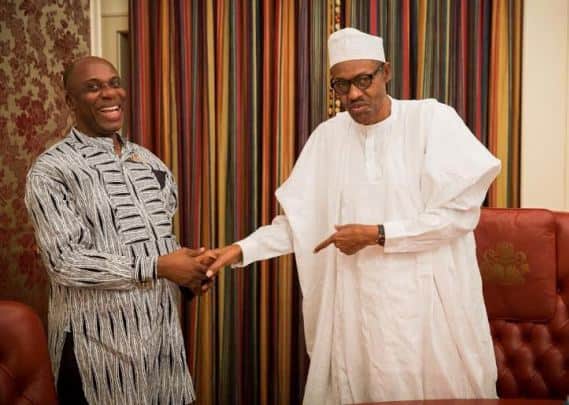 Minister of transportation, Mr. Rotimi Ameachi, has disclosed that President Muhammadu Buhari has approved the sourcing of funds to the tune of $15 billion as loan for the completion of work on the Port Harcourt – Maiduguri rail project.
Ameachi, made this known on Tuesday when he briefed State House correspondents at the end of a closed door meeting with President Muhammadu Buhari at the Presidential Villa, Abuja.
"Don't forget that the Lagos-Calabar project is yet to start because of funds; the Port Harcourt – Maiduguri is yet to start because of funds, but the President has approved that we negotiate for funds", he said.
"We are almost concluding negotiations for the Port Harcourt – Maiduguri. We are looking at the cost – is in the neighbourhood of between 14 billion and 15 billion dollars.''
"If the rain doesn't start early we will start laying tracks on the Lagos-Ibadan route in April and hopefully we believe we can complete it in December or January and open it up for passengers and business and we expect about 6, 000,000 tons of cargo out of the 30,000,000 tons of cargo that we have between Lagos and Kano.
"In terms of job creation, you can be rest assured that it will be in thousands."
The minister also expressed hope that the Itakpe – Warri rail project, would be ready for commissioning latest by August.
"The tracks were already there but they were vandalised so we are rebuilding those tracks and then building new stations."
"We are also reconstructing a yard that was abandoned."
"All things being equal, the place should be ready soon, we gave them May as completion period but let's say by August we should be commissioning.''
On passenger safety on the trains, Ameachi assured that policemen would always be on the coaches to ensure safety.
"There are policemen in all the coaches that ply our routes. So if the passengers are attacked by armed robbers, they will report while they take action," he said.