NBA Threatens Another Mass Protest Against Slashed Lagos Land Use Charge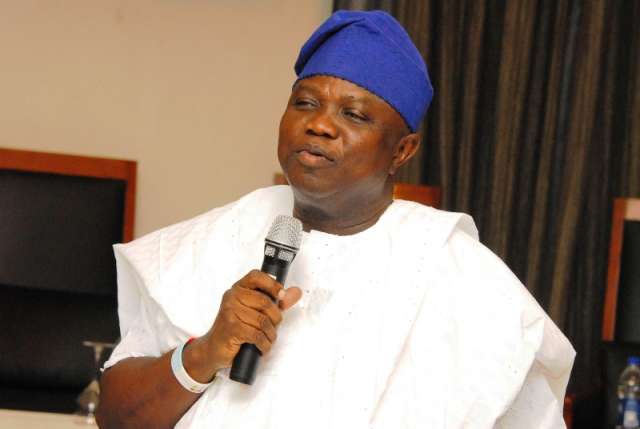 The Nigerian Bar Association (NBA), Ikeja Branch, has threatened to stage another  round of protest to show their discontent and rejection of 50% reduction of the Land Use Charge by the Lagos State government.
The NBA Chairman, Mr Adeshina Ogunlana, told a media briefing on Wednesday that the reduction "is a sham and a calculated ploy to hoodwink the people of Lagos State".
"When the government says it is slashing cost, they are only deceiving people; the amounts reduced are mere fantasies of their imagination." He said.
Ogunlana claimed that there was no proper evaluation of properties in the state and that property owners were unaware of it or involved in any evaluation of their properties.
Ogunlana urged Gov. Akinwunmi Ambode to prevail on the House to call a public hearing on  the proposed amendment to the legislation which must be accompanied by a draft sent to stakeholders ahead of the hearing.
"If Ambode wants to do a thorough and clean job, he should publish the proposed amendments through the media and give no less than a month for its study by concerned bodies before the public hearing takes place."
He also said the NBA objected to the House of Assembly's setting up of a committee to review the Land Use Charge 2018.
The News Agency of Nigeria (NAN) reports that the NBA had on March 13, stages a protest tagged, " Walk The Talk" which in solidarity, was supported by the Nigeria Labour Congress (NLC), civil society bodies and professionals.
Others are the Committee for Defence of Human Rights (CDHR), Joint Action Front (JAF) and the Human and Environmental Agenda (HEDA)
Naija News The protest which lasted about three hours, was meant to kick against the Land Use Charge Law 2018, excessive litigation cost, borehole tax, car registration tax of the Lagos State Government.
Ogunlana said: "The people of Lagos are not against increase in taxation, but the Land Use Charge, high litigation cost,  borehole levies and car registration law 2018; they must be repealed because they are oppressive and illegal.
"If by Thursday, March 29, the Lagos State Government fails to positively consider our position, the NBA Ikeja branch shall embark on another protest."
Download NAIJA NEWS app: