Fayose congratulates Parents Of Released Dapchi Girls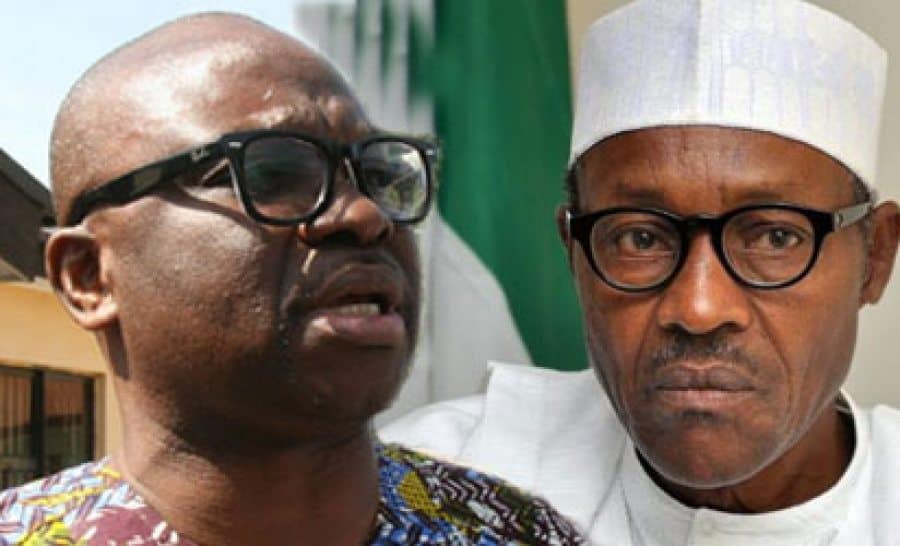 Ekiti State Governor, Mr Ayodele Fayose has congratulated parents of the abducted Dapchi Girls that were released today and sympathized with parents of five of the girls that reportedly died, describing the abduction of the girls as an indictment on the federal government and their release as
"drama scripted by the government and its agents to
swindle Nigerians."
Fayose, while reacting to the release of the abducted school girls, said;
"This appears like an arranged abduction and an arranged release, but we thank God that the innocent girls have returned home and we condole with parents of those that died."
In a statement issued earlier today
, by his Special Assistant on Public Communications and New Media, Lere Olayinka, Governor Fayose said it was strange that the girls could be brought back to Dapchi by their abductors without the security agents knowing when they were returned and who returned them.
He said; "Curiously, the same spirit who made sure that all military checkpoints in Dapchi and other surrounding towns were removed to pave way for abduction of the girls also made sure that the girls were returned without any security agent seeing them.
One can only be hopeful that the real script writers behind this drama will be exposed one day.
"Nigerians should recall that the Yobe State Governor, Ibrahim Gaidam said that military checkpoints were withdrawn from Dapchi and other communities a few days before the abduction of the 110 girls.
The governor, who reiterated his allegation that Boko Haram insurgency had become source of treasury looting; said; "Those benefitting from Internally Displaced Persons (IDPs) scams, payment of ransom (in dollars) to free those abducted by the Boko Haram insurgents, among others will never wish to see the end of the insurgency."
Source: Naija News