Herdsman Allegedly Stabs 25 Year Old Welder To Death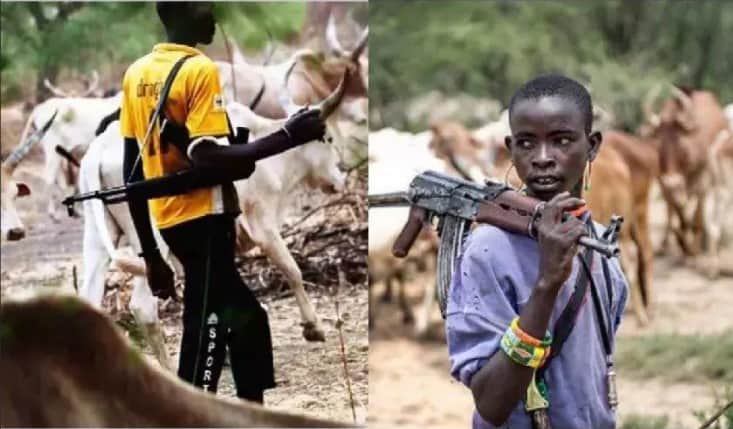 Joshua Adeniyi a 25-year-old welder, on Saturday meet with death after he was allegedly stabbed to death by a suspected Fulani man at Sabo area of Orile-Igbon town in Oyo State in his shop, after a fight took place at the location.
Reports had it that the suspect approached the victim, who just got to his shop from a naming ceremony and took to his chest to stab him, killing him before making a run from the scene.
One of the brothers of the deceased, Timothy Adegboyega who spoke to journalists that withnesses present at the scene arrested one of the friends of the suspect after the suspect escaped from the scene.
Adegboyega said, "I trained Joshua in welding work and after he graduated, he started working with one of my former apprentices who has a shop close to the scene of the incident.
"On Saturday, he attended a naming ceremony and returned to the shop later in the evening. Beside the shop is a joint where youths play game and relax. Some Fulani men also patronise the place. From what we heard, the assailant was not provoked by my brother.
"Those who saw him said he was drunk when he approached my brother and stabbed him in the chest. Joshua died before he could reach the hospital. The killer escaped while people were trying to save the life of my brother, but his friend was apprehended.
"We have had cases of Fulani men fighting people with cutlasses and knives in this area. Anytime they have misunderstanding with our people, they use these weapons to injure our people. They terrorise our farmers in the farms and now they are coming to our town to continue their heinous crime."
The PRO the state Police Command, Adekunle Ajisebutu, who confirmed the incident on Tuesday evening, however, said that the suspect had been arrested. He said that the state commissioner of Police had directed the homicide section of the state CID to commence investigation into the murder case.
He said "The suspect has been arrested. The CP has directed the homicide section of the state CID Iyaganku to commence discreet investigation into the murder case. "The suspect will be charged to court after conclusion of our investigation."