Traditional Ruler, 11 Others Killed In Fresh Herdsmen Attack In Kogi State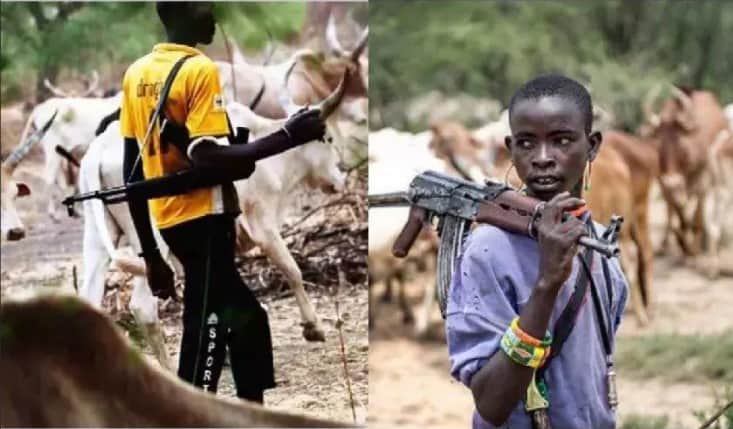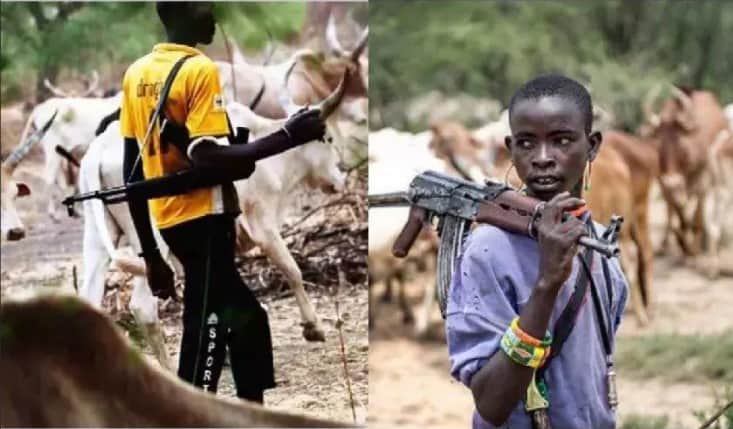 A traditional ruler and 11 other persons have again been reportedly killed and several houses razed in separate attacks by suspected herders of cattle on Agbenema, Aj'Ichekpa, Opada and Iyade villages in Omala Local Government Area of Kogi State.
ThisDay reports that during the attacks, the residence of the former vice-chairman of Omala LGA and that of his father were also razed. It was gathered that the attackers, who were allegedly armed with sophisticated weapons, hid in the bushes around the villages from where they launched the deadly ambush on their targets.
The Onu Okenwu Agbenema of Ife, Chief Musa Edigbo, his wife and 10 others were killed while houses were razed by the assailants.
The eyewitnesses, who would not want their names in print, told newsmen that the administrator of Omala, Hon. Ibrahim Aboh, escaped the gruesome onslaught by a whisker.
They also alleged that the soldiers who were drafted to curtail the suspected herdsmen's killings refused to assist the locals repel the assailants.
"We were surprised when we approached the soldiers who were stationed at a guest house at Abejukolo for assistance. They refused to act and used their vehicle to block us from advancing to the troubled spots to help our people.
"It is clear that the aim of the Fulani herdsmen is to kill us and take over our ancestral homes. They have razed Ojuwo Ajomayeigbi, Iyade, Agbenema and Opada villages so that they can use our land for their cattle colonies.
"We want the world to come to our assistance before these Fulani exterminate and inherit our land. We have lost confidence in the security agencies posted to us because from their actions, we believe they have been instructed to adopt a sit and look approach while we are being massacred.
"Right now, a coordinated war is raging simultaneously in most villages in Omala, Dekina and Bassa LGAs. Our people are being killed and houses burnt down, and our women are being raped while many children who ran from the theatre of war are still missing.
"Since the attacks began, we have not gone to the farms and even the markets have closed. Hunger has come to stay on our land. If drastic measures are not taken to quell this mad killings by these herdsmen, food insecurity will take over our land," the eyewitnesses lamented.
Naija News understands that Mr. William Ayah, the Police Public Relations Officer of the Kogi State Police Command, said the command was yet to be briefed by the Divisional Police Officer (DPO) on the latest attacks on the Omala communities, when he was contacted by newsmen.
Meanwhile, in Delta State, four farmers were confirmed to be killed by herdsmen.